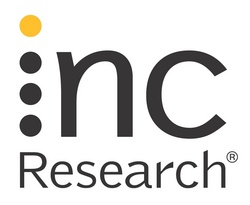 Dr. Madden has 19 years of direct clinical care experience, focusing on women's health issues and has developed a distinctive acumen for the complex underlying medical, recruitment and retention issues which so dramatically impact the success of clinical trials in women
RALEIGH, N.C. (PRWEB) May 29, 2008
Dr. Madden has worked for the FDA in the Division of Investigational New Drugs, and received additional training at the National Institutes of Health. She completed a Robert Wood Johnson Clinical Scholars Fellowship and holds a Masters of Public Health degree in clinical epidemiology. Dr. Madden is board certified in emergency medicine, and completed an additional residency in preventive medicine. With broad experience across specialties in clinical medicine, including teaching, research and administration, Dr. Madden understands women's special health concerns.
"Dr. Madden has 19 years of direct clinical care experience, focusing on women's health issues and has developed a distinctive acumen for the complex underlying medical, recruitment and retention issues which so dramatically impact the success of clinical trials in women," states John Potthoff, chief operating officer of INC Research. "By utilizing our Trusted Process methodology, INC Research has already developed a solid reputation for the successful conduct of clinical trials in women's health such as breast cancer trials in our Oncology Division and fibromyalgia trials in our CNS Division. In order to further enhance our global service offering in response to customer demand, Dr. Madden and her experienced team are now organized to develop solutions and deploy best practices to manage programs addressing women's unique health needs. Their specialized expertise is a huge value-add for our customers."
Dr. Madden adds, "The Women's Health Division at INC Research combines clinical expertise in the diseases that most affect women, with an understanding of the challenges our customers face in developing drugs for this population that must factor in gender and age nuances. Our team takes a highly collaborative approach to understand and plan for those challenges in order to successfully execute all phases of a clinical trial and a clinical development program. I am very excited to be leading this innovative, nimble team."
About INC Research® Inc.
INC Research is a therapeutically-focused contract research organization with a high performance reputation for conducting global clinical development programs of the highest integrity. Pharmaceutical and biotechnology companies look to INC Research for a complete range of customized Phase I through Phase IV programs in therapeutic areas of specialty, and in innovative pediatric and women's health trials. The company's "The Trusted Process®" methodology and therapeutic foresight leads customers to more confident, better-informed drug and device development decisions. INC Research is headquartered in Raleigh, North Carolina, with 25 office locations and a presence in 32 countries worldwide. For more information please visit http://www.incresearch.com.