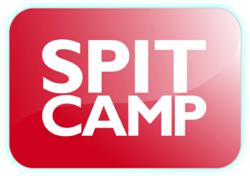 ...the most rewarding academic training I have attended.
State College, PA (PRWEB) March 13, 2012
How do I collect Saliva?
How do I store saliva?
How do I analyze salivary analytes?
These three questions and more are addressed in the Salimetrics Salivary Research Training Workshop over two days of seminar and lab training. During the seminars, information on topics such as: oral fluids as biological specimens; advantages of saliva sampling; saliva subtypes; analytes of interest; and saliva collection, handling and storage techniques will be presented and discussed. During the lab portion, participants work with professional technicians to gain experience in the collection and handling of saliva samples and in the use of Salimetrics Assays in the lab. This hands-on approach provides participants with an invaluable introduction to salivary EIA kits and the equipment required to run them, which will assist in designing and carrying out their own studies. Each Spit Camp also allots individual study consultation time with Salimetrics researchers, as requested.
Amanda Mortimer, Ph.D., of the California State University at Fresno found Spit Camp to be "the most rewarding academic training I have attended, and I feel vastly encouraged about developing a salivary analysis lab here. Your effort in creating it, and its attending constellation of salivary hormone researchers, is a huge contribution to both the science and the development of scientists."
Analysis of analytes such as cortisol in saliva can be ideal for many types of scientific studies, compared to testing in blood samples, since saliva testing provides a direct measure of free, biologically active cortisol in the circulation, is not influenced by a stress response due to drawing blood, doesn't require a phlebotomist, and can be self-collected by participants in their own home. Salivary analytes allow scientists to explore many current topics in health research, including stress and its effects on development and behavior, hormone balance and function, aging, oral health, reproductive health, genetic influences, infectious disease exposure, inflammation, exercise and sports physiology, and more.
To attend a Saliva Training Spit Camp, please contact Chris Schwartz at 800-790-2258 or pre-register online at: http://salimetrics.com/spit-camp/pre-registration-form.php
To view the current Spit Camp schedule Click Here.
About Salimetrics:
Founded in 1998, Salimetrics, LLC supports researchers, the immunodiagnostic industry, and functional testing laboratories around the world with innovative salivary immunoassay products and services. Salimetrics' assay kits and CLIA-certified testing services measure biomarkers related to stress, behavior and development, inflammation, and immune function, including: alpha-amylase, androstenedione, blood contamination, chromogranin A, cortisol, cotinine, C-reactive protein, DHEA, DHEA-S, estradiol, estriol, estrone, IL-1b, IL-6, melatonin, progesterone, 17α-hydroxyprogesterone, secretory IgA, testosterone, and TNF-a. Salimetrics also provides salivary DNA analysis. The company is based in State College, Pennsylvania, with offices in the UK and distributors in Europe, Australasia, and South America. For more information, visit Salimetrics on the web at http://www.salimetrics.com.