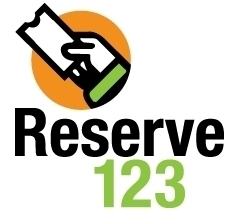 Atlanta, GA (Vocus) August 1, 2009
Destination travel provider Alcatraz Media, who is leading the way in securing quality vacation offerings to customers worldwide, has come up with a solution to the economic stress in America. As of late, there has been a push to get a number of comprehensive vacation packages out to the public so that they may have access to more affordable options as they begin to plan trips for the rest of the year.
Armed with the knowledge that less is more when it comes to cost these days, the company is answering the public's call for more travel options at a reduced rate. To usher in the warmer weather of the summer season, Alcatraz Media has cooked up some competitively-priced packages according to the needs of its key demographics. Recent additions to their lineup of services include package offerings in San Francisco, Los Angeles, Savannah, San Diego, Tampa and Orlando with plans to expand the reach further into other regions of the United States, Canada, and throughout the world.
Guests to Alcatraz Media's sites, including the newest addition to the network – the Reserve123.com site - can expect to be met with a number of tour and cruise combinations to choose from. The Savannah market, in particular, which has become one of the company's best-selling areas for vacation packages, presents everything from trolley tours, a journey into the supernatural realm with one of several ghost tours, riverboat cruises, and a look at Food Network star Paula Deen's stomping grounds.
Travelers may "say yes to Orlando" with the exclusive packages now being featured on the Orlando website, which include visits to Kennedy Space Center, Universal Studios, Islands of Adventure, the Magic Kingdom, Epcot, Disney's Hollywood Studios, and Disney's Animal Kingdom. As a rule, customers are able to choose which parks to include in their visit based on the options outlined in the particular vacation package.
More information on vacation packages in a particular market, including others not mentioned here, can be found by visiting http://www.Reserve123.com.
About Alcatraz Media and Reserve 123:
Alcatraz Media is the world's largest provider of tours and activities, welcoming over a million visitors per month. They provide reservations for more than 10,000 tours, attractions and activities in over 400 destinations and 60 countries. The business was formed in 1999 in San Francisco, California and is now headquartered in Atlanta, Georgia.
Reserve123.com, the newest addition to the Alcatraz Media network consisting of over 2000 websites, provides one-stop shopping and an excellent way to research and reserve activities, vacation packages, and transportation services. They also provide a variety of travel resources including a Travel Blog, the VIP Tickets website, and a gift card program.
All of the tours and activities provided by Alcatraz Media have been hand-selected by a staff of travel experts, concierges, travel agents, and local operators. The company works hard to provide millions of customers with quality experiences and excellent customer service. They sell directly to consumers as well as through a network of agents and affiliates around the globe.
For more information, please visit Reserve123.com or contact Jamie Siegel by phone at (678) 320-2245 or email at Jamie (at) Reserve123 (dot) com.
###