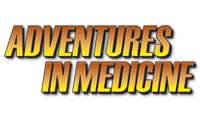 The thing I love about Adventures in Medicine Residency Workshops is how focused and informative they are. Our second and third year residents picked up some great tips.

-Rashida Gray, M.D.
Rolling Meadows, IL (PRWEB) January 11, 2012
Education for career transition isn't offered by most medical residency programs, but Adventures in Medicine — an organization that advocates for physician work-life balance education — hopes to make it more accessible. The organization has delivered successful Residency Workshop Presentations to several programs, and they're continuing to develop their program for further outreach. Thorough and informative, the workshop topics range from job search basics to physician compensation packages and contract negotiation.
Launched in 2010, Adventures in Medicine was quickly recognized for publishing a comprehensive 212-page guidebook offering expert insight into the business and personal sides of medicine. After much success with the guidebook, founder Todd Skertich decided that active engagement with the resident community was in order.
Adventures in Medicine now hosts Residency Workshops, which are 45-60 minute in-depth presentations that cover specific topics from the original guidebook. Delivered by industry professionals, including financial experts, contract attorneys, life balance coaches and seasoned physician recruiters, the presentations give residents the opportunity to ask questions and engage in discussion.
"The clinical side of becoming a physician is scientific," said Skertich. "It's black or white, pass or fail. A physician can only proceed with training if he or she passes tests and meets specific criteria. However, the business and personal sides of medicine are a lot murkier for residents in training. Most programs offer little to no education regarding career and life transition. Even if a resident aces yearly exams, that doesn't necessarily predict the overall success or happiness of his or her life or physician career. Residency Workshops bring our guidebook to life, expanding the program in important, exciting ways."
Fifteen Residency Workshops have already been completed this year, and all were reviewed with great enthusiasm. Adventures in Medicine is consistently invited back for second and third presentations, and over 85 percent of last year's attendees said workshops exceeded their expectations.
Rashida Gray, M.D. is just one physician who had good things to say about Residency Workshops. Now a practicing physician, Gray graduated in 2011 as Chief Resident of Advocate Christ Medical Center in Oak Lawn, Illinois. "We had speakers at our residency program who addressed the job search, but the presentations were always a broad overview of everything you have to do for a job, from searching to writing a physician CV to contracts," she said. "The thing I love about the Adventures in Medicine Residency Workshops is how focused and informative they are. Our second and third year residents picked up some great tips."
With the goal of providing unbiased resources and curriculum that will help residents discover their purpose and make informed decisions about their doctor career, Adventures in Medicine is offering complimentary Residency Workshops for a limited time only.
"We take a pay-it-forward approach," said Skertich. "Our goal is to fill a gap in residency education. In the event that residents are in need of a service that a presenter represents, we hope they would consider. At the moment, we're working with residency programs to discover ways that residents can apply our Residency Workshops towards their non-clinical training hours. Though we will need to work out funding for the program in the near future, we are happy to offer them on a complimentary basis for the time being."
About: Adventures in Medicine aims to ease the transition from residency to practice by providing the resources physicians need to develop critical interpersonal and professional skills, realize their purpose and achieve a healthy work-life balance.
For more information about Adventures in Medicine or Residency Workshops, please e-mail Nicole at nicole(at)adventuresinmedicine(dot)net or visit http://www.adventuresinmedicine.net.
###