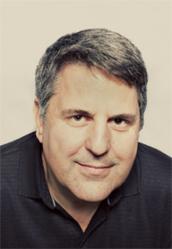 While these on line sites are easy to use, informative and sometimes entertaining, in my opinion the disadvantage of all online consumer review sites is that they are only one way.
San Francisco, CA (Vocus/PRWEB) March 10, 2011
In the pre-Internet years, a person seeking to hire an architect might ask a friend or co-worker for a recommendation, or maybe they would read a newspaper article or notice a new building and inquire directly. But these days architects like award-winning San Francisco residential architect Andre Rothblatt gets most of his calls from people who find him on the Internet.
Consumers are increasingly searching review sites such as Yelp, Angie's List, or the Better Business Bureau to find trusted service providers. Rothblatt notes that each site's approach and styles vary, and each site has some pros and cons:
Yelp
PRO: Most popular, easy to use and free review site. This widely-used site has reviews for almost every conceivable business, institution or attraction. Based on a 1 to 5-star rating system, anyone with access to a computer can rate and write a review of a service provider. Yelp averages all the ratings into an overall star rating.
CON: Not all reviews get posted. Yelp filters many of the reviews employing an "algorithm" which systematically removes reviews they deem not credible. Yelpers who post multiple reviews are considered more trustworthy than first timers.
"The system they employ claims to be on the lookout for suspicious reviews, such as a negative review by a business competitor or a positive review by a favored client," notes Rothblatt. "But as Yelp admits, many real and credible reviews are frequently filtered and removed from public view."
Angie's List
PRO: Angie's List uses a structured format, with a letter grade system (A to F) for a specific breakdown of categories of services. All reviewers are required to follow the format and grade service providers on the following categories:

Price
Professionalism
Punctuality
Quality
Responsiveness
Angie's List then compiles the categories and creates an overall grade from each reviewer. Then they create one grade by averaging all the reviews. There are additional optional questions as well. This system offers much more consistent comparative information than Yelp.
CON: To view the reports, one must become a paying member. The fees are very nominal.
Better Business Bureau (BBB)
The oldest and most trusted consumer protection organization has been compiling complaint statistics for decades. BBB has an adage: "90% of the complaints come from 10% of the companies."
PRO: BBB provides a letter grade and also provides mediation or complaint resolution services. BBB compiles statistics for industry standards for each profession, trade or type of business. Certain businesses tend to get more complaints than others; for instance, plumbers get about three times the number of complaints as architects. This does not mean that plumbers are poor service providers, just that the volume and nature of their business statistically generates more complaints.
CON: Does not allow individual reviews.
Andre Rothblatt Architecture currently has a straight "A" rating on Angie's List, a "5 Star" rating on Yelp, and an "A+" rating on BBB. Despite his high ratings, Rothblatt sees a weakness in relying on Internet reviews.
"While these on line sites are easy to use, informative and sometimes entertaining, in my opinion the disadvantage of all online consumer review sites is that they are only one way," says Rothblatt. "Getting a referral from a trusted friend is not only more credible, but typically allows for a two way dialogue, understanding the nuances and details of the experience of working with service providers. Getting detailed feedback is an important resource that a quick and anonymous review cannot provide."
For more information about review sites or any of Andre Rothblatt's services, call him at (415) 503-9655 or visit his website at http://www.andrerothblattarchitecture-sf.com.
About Andre Rothblatt Architecture
Andre Rothblatt Architecture is an award-winning San Francisco architecture firm located in the San Francisco Design Center. Andre graduated from UC Berkeley with a BA in Architecture in 1983 and has been actively involved in professional practice for more than 20 years. Formerly a licensed building contractor, he established his San Francisco residential architecture office in 1993. His work has been published in Sunset Magazine, House Beautiful, and Fine Homebuilding, as well as featured on HGTV.
# # #