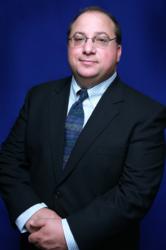 As one of the premier memory care communities in the San Mateo region, all of the staff goes through specialized training by the Alzheimer's Association
Citrus Heights, CA (PRWEB) July 20, 2012
San Mateo's CiminoCare is proud to celebrate 20 years of operating Burlingame Villa, CiminoCare's first specialized memory care community for the elderly.
"As one of the premier memory care communities in the San Mateo region, all of the staff goes through specialized training by the Alzheimer's Association," Mary Ann Shinn of CiminoCare said.
Burlingame Villa was founded by long-time Burlingame resident of 48 years, Wilma Cimino, who was an Italian immigrant realizing the American dream through caring for seniors. Burlingame Villa is part of the current CiminoCare family of nine communities, including Mills Estate Villa and Easton Creek Villa, which are two other Burlingame assisted living facilities.
"What is unique in our memory care community is the care given to the residents," Shinn said. "It is the real care and concern that comes from the heart of each caregiver, making the transition easier and giving more peace of mind to the family leaving their loved ones in our community."
CiminoCare's Burlingame Villa specializes in caring for those with Alzheimer's disease and other dementia issues, from mild cognitive impairment to advanced memory loss.
"Our programs and services are designed to honor our residents' individual needs for dignity and respect," Shinn said. "If a loved one is in need of memory care in San Mateo, Sacramento or Burlingame, please give us a call today."
Burlingame Villa has been appreciated by the medical community and was recognized for outstanding and significant contribution to people with disabilities in San Mateo County by the San Mateo County Board of Supervisors in 1997 and for "Devoted Service Provided by the Cimino Way at Burlingame Villa" in September 2008 by the Burlingame City Council.
To show its appreciation to its staff, many of whom have worked there for more than a decade, the CiminoCare family and leadership team provided a special lunch on June 28.
For more information about Burlingame Villa and CiminoCare, call 885-2CIMINO, view the residential care facility on the Web at http://www.ciminocare.com or visit 7501 Sunrise Blvd. in Citrus Heights.
About CiminoCare
CiminoCare offers affordable, home-like communities for seniors whose needs range from independent living to memory care to assisted living support. Currently, CiminoCare operates a total of nine senior living communities in Northern California. CiminoCare remains proud of its humble beginnings that emphasize the importance of personable and professional care--the heart of its corporate philosophy.