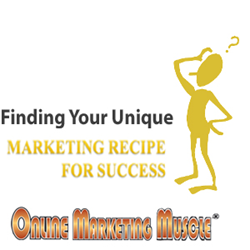 Many business owners are simply confused as to exactly what marketing strategies and tactics make the most sense for their cleaning business
Hauppauge NY (PRWEB) March 31, 2013
Much like any number of industries in today's challenging economy, residential cleaning companies across the nation continue to scratch and claw their way to survival.
According to Long Island Marketing firm Online Marketing Muscle it does not need to be that way.
"I have been coaching residential cleaning companies for more than 5 years now," Dean Mercado, President of Online Marketing Muscle said. "In that time, I have seen and learned a lot. One thing has become evident. Many cleaning company business owners are simply confused as to exactly what marketing strategies and tactics make the most sense for their cleaning business."
"We see a lot of follow-the-follower marketing going on out there," Bill Baylis, COO of Online Marketing Muscle chimes in. "Unfortunately what works for one business may not work for another... even if they are in the same industry."
In this Marketing Webinar titled "Finding Your Unique Marketing Recipe for Success", Mercado and Baylis intend to help participants find their own unique marketing recipe for success by providing examples and templates to simplify the selection process.
In this 70-minute Marketing Webinar, the coaching tandem of Mercado and Baylis will cover:

A simple marketing approach that integrates the business owner's passions and strengths
The 3 core purposes of marketing and how to make them work for you
The 5 commandments to help you find your unique marketing mix
And much more.
For more information and to sign up for the event, visit: http://www.CleaningBusinessMarketing.com
###
About Online Marketing Muscle
Online Marketing Muscle ® helps service-based small to mid-sized businesses nationally leverage the power of the Internet to expand their credibility, visibility, and reach with their target market.
Using a unique combination of Internet Marketing Coaching (to teach our clients how to fish) and Internet Marketing Consulting (when our clients just want us to give them the fish), we help our clients focus on the right solution for them to achieve their "fastest path to cash".
About The Speakers
Dean Mercado President of Online Marketing Muscle is a well-respected marketing coach, strategist, author, and speaker.