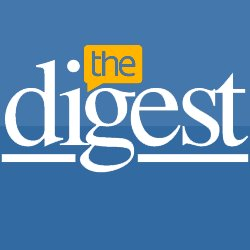 Because of the ever-expanding world wide web, residential hosted PBX providers are able to offer customers extremely fast service at manageable prices.
San Francisco, CA (PRWEB) March 26, 2014
Residential hosted PBX systems are taking over household telecommuting. Instead of using cables, as traditional analog telephones use, hosted PBX uses cloud-based technology to have phones running by making digital calls through the internet. Because of the ever-expanding world wide web, residential hosted PBX providers are able to offer customers extremely fast service at manageable prices. People who are switching from traditional phone lines to VoIP or residential hosted pbx services in their homes are attracted to the cheaper prices and free add-on features paired with an exceptionally smooth connection. The experts at TheDigest.com have analyzed customer review, affordability, efficiency of services, and key features of different providers in order to determin ITP, Phone Power, and VoIPo as the top 3 residential hosted PBX providers of the year.
ITP is the number one residential hosted PBX provider. With a basic metered plan at under 3 cents a minute for national calls, businesses and households alike save tons of money with ITP. ITP has packages that you can customize based on the type of phone service and accessibility your household needs. They give customers unlimited plans with no binding contracts. Even with no binding, clients receive promotions with the more of the service that they use. ITP has great features for households of all sizes, such as: a phone adapter included in the service plan, various unlimited international calling packages, and their service is customized for international countries that are called the most frequently. And with a technical help line open 24/7, customers can keep their phones running smoothly any time of day.
The experts at TheDigest.com ranked Phone Power as the number two best residential hosted PBX provider mostly due to their overwhelming results of customer satisfaction. Phone Power manages to have a wide range of varying packages to help people with different communicating needs and residencies of different sizes. Flexibility is a perk that clientele of Phone Power appreciate, as you have the choice of a long-term contract at super low rates or a monthly contract that is also priced at an affordable cost. As one of the top residential hosted PBX providers, Phone Power is sure to include many free add-on features. Some of the boosting features they provide customers with are: additional equipment, a second line, and 60 minutes of international calling.
VoIPo is ranked as one of the top 3 residential hosted PBX providers because of their easy and intuitive plan and exceptional service. Customers rate VoIPo extremely high because they have a very straight-forward business plan. VoIPo offers a no-hassle service with very slight differences between residential and business hosted PBX services. So whether in the office or at home, you can choose a reliable phone service. Small businesses and residential clientele can use phone lines at a monthly price of $15 a month if they have a monthly contract or $8.25 a month with a yearly contract. VoIPo has added benefits for all customers as well like unlimited calls to the US and Canada and a fair use limit of 5,000 minutes which allows you to make virtually all the calls you need for a standard price.
Those looking to gain more information and compare residential hosted PBX providers should visit: http://www.thedigest.com/voip_residential.
Contact Information:
Kelly Musca
voipeditor(at)bizx(dot)info
(858) 454-5900 x10001