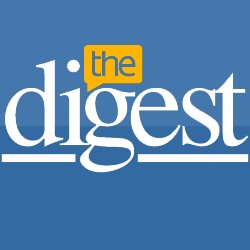 In honor of baseball season starting back up, The Digest announces the 5 best baseball season VoIP providers for long distance calling.
(PRWEB) February 16, 2013
Baseball's spring training swings back up this February 22nd in baseball parks around Arizona and Florida. Baseball Mobile fans need a mobile and unlimited kind of phone service, and VoIP is the best choice for baseball fans and long distance talkers alike.
VoIP is the technology that allows phone calls to take place over the Internet instead of the old fashioned method of making phone calls over landlines or through cellular towers. Going through the Internet provides a cheap and unlimited phone service, which is great for long distance and long winded fans.
In honor of baseball season starting back up, The Digest announces the 5 best baseball season VoIP providers for long distance calling:
1. ITP
Baseball fans are known for their traveling, and ITP is a perfect VoIP service to take on the go. ITP offers a mobile app feature to download onto any smartphone device, such as iPhones, Androids, to BlackBerry phones. Fans are able to take their cheap VoIP service with them, whether they're traveling down to the local ballpark or catching a game across country.
Now, sometimes a day game is too good to pass up, and that's where ITP's Find Me Follow Me feature is such a helpful tool. The ITP customer can forward any important business calls to any designated phone number. Customers can play hookie and enjoy the day eating hot dogs in the bleachers, while still staying in contact with any business emergencies back at the office.
2. Phone Power
Phone Power has one of the cheapest phone plans out there for only $4.99/month for two years. Baseball fans already spend enough money on Cracker Jack, jerseys, and sun screen, and they could use a relief pitcher looking out for their phone bill.
Phone Power offers a free iPhone mobile app so users can take their cheap plan down to the ballpark or anywhere else they travel to. And there's always that Phone Power call block feature to block calls during the most important parts of the game.
3. VOIPo
A really useful option for VoIP users is the VoIPo virtual number feature. This feature allows users to pick a phone number with any area code of their choosing, which makes all of those outgoing and incoming calls from that area code a cheap local phone calls. VoIP service is already cheap and unlimited for users, but this local call feature can help long distance loved ones save money, too.
VOIPo offers this handy feature along with other great features for just $6.21/month per user. For less than a bag of ballpark peanuts, VoIP connects fans from all corners the country, from fans of the Seattle Mariners to the San Diego Padres, to the Baltimore Orioles to the New York Yankees.
4. VoIP.com
Sometimes a baseball fan only needs an unlimited calling plan during game season, and VoIP.com has that option of flexibility. VoIP.com has month-to-month plans starting at $19.95, or a pay-upfront year plan for about $12.50/month per user. These options are a good fit for baseball fans who are more active on the phone during training and the regular season only.
VoIP.com lets users keep their own number as they get their new VoIP phone service plan, and they also offer features like Free In Network calling, which lets any family member and friend call the VoIP.com user for absolutely free. This is great for fans who like to stay connected to family back home.
5. Axvoice
Axvoice offers a distinctive ring feature, which gives all incoming call its own distinctive ringtone. Baseball fans who don't want to talk to opposing team fan can use this feature to avoid their calls until the next victory. Axvoice also offer an optional music on hold feature, which allows fans to pick their own music to play while their caller waits on hold.
There's nothing more American than baseball and saving money, and with cheap residential VoIP phone service, baseball fans around the country can enjoy both of these American pastimes this upcoming season and year round.