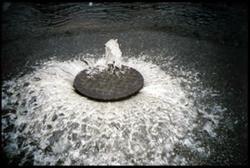 Many older homes in San Francisco have damaged or broken sewer lines running from or near them.
San Francisco, CA (Vocus/PRWEB) March 26, 2011
It's the height of rainy season, and storms have been pounding the Bay Area lately. Rainstorms bring much-needed water to forests and reservoirs, but they also cause serious problems, including backups in old and under-maintained sewer lines. Local governmental are asking homeowners to do their part by keeping their private sewer lines (lateral lines) clean. To help homeowners out, Atlas Plumbing and Rooter, a leader in sewer line regular maintenance and fixing clogged drains in San Francisco, is offering lateral sewer line cleaning for only $69 during regular business hours.
"It's a good idea to maintain drains regularly," said Joel Ledesma of Atlas Plumbing. "It is never a good idea to wait until there is a problem like the pipes getting clogged, but it is especially important now because it's the rainy season."
The Bay Area has many beautiful old homes, but unfortunately their private sewer lines (lateral lines) tend to be the same age as the houses. Deb Self, the Executive Director of SF Baykeeper, told the Larkspur-Corte Madera Patch, "You have rain water getting into the pipes. It's supposed to be separate but in reality, we have a lot of rainwater moving through ground and encountering these cracked pipes." All that extra rainwater leaking in combined with the debris it washes into drains is a major cause of sewage backups.
"Many older homes in San Francisco have damaged or broken sewer lines running from or near them," said Ledesma.
That's why the Association of Bay Area Governments (ABAG) is asking Bay Area homeowners to clean out their lateral sewer lines this rainy season. Atlas Plumbing and Rooter can help homeowners do their part by giving free estimates offering the discount on lateral pipe cleaning. Atlas uses environmentally-friendly drain cleaners, and clears drains and sewers in the most efficient way possible.
Atlas Plumbing guarantees its work, gives free estimates and offers to beat any written quote. Repairs are available 24 hours a day.
For more information about rainy season sewage backups, the $69 special on lateral drain cleaning or any other plumbing issue, contact Atlas Plumbing at (415) 644-5742 or visit their website at http://www.atlasplumbersf.com/.
About Atlas Plumbing San Francisco
Founded in 2005, Atlas Plumbing is a San Francisco plumbing contractor that specializes in 24-hour emergency plumbing, commercial and residential plumbing, drain cleaning, traditional and tankless water heaters, and related services.
Atlas Plumbing offers plumbing service in San Francisco and the Bay Area communities of Atherton, Brisbane, Burlingame, Colma, Daly City, Foster City, Menlo Park, Millbrae, Pacifica, Palo Alto, Redwood City, San Bruno, San Carlos, San Mateo, and South San Francisco.
# # #