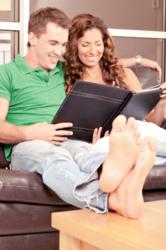 We speak everyday with people interested in investing in Florida investment property and many of these people live nowhere near Florida.
Jacksonville, Florida (PRWEB) June 14, 2012
Residential investment property is one area of real estate that has not slowed down in recent years. Real estate data companies like Zillow have reported that people from every U.S. state have increased ownership of rental properties as a source of investment income. http://www.jacksonvillewealthbuilders.com is now offering its residential investment property for sale to the general public. The turnkey rental opportunities that these properties provide were traditionally available to investors. This decision to make properties publicly available to all people regardless of location is designed to benefit beginning real estate investors that want to get started owning rental properties that produce cash flowing monthly income.
Some investors take chances with the stock market or other high risk securities to build a potential nest egg. Real estate has been one area that many investors have selected to invest in since the housing market began its decline in 2008. Property values nationwide have dropped and some estimates report a 30 percent decrease. While this is bad news for homeowners, it has been good news for property investment companies like Jacksonville Wealth Builders. "We've seen our business grow by over 240 percent in the past two years," said Gregg Cohen, CEO of Jacksonville Wealth Builders. "We speak everyday with people interested in investing in Florida investment property and many of these people live nowhere near Florida," added Cohen.
Part of the attraction of buying and owning a turnkey investment property is that there are no relocation requirements or other licenses that must be acquired to make a purchase. The growth of digital technology and the Internet has helped to make it simpler for someone that lives out of state where an investment property is located to invest. The simplicity of investing combined with expert property management services makes turnkey rental property investing one of the easiest investments that a beginner can make. Companies like Jacksonville Wealth Builders that are offering residential rental properties are helping people from all walks of life to become real estate owners in tourist populated areas like Jacksonville, Florida. 
About JacksonvilleWealthBuilders.com
Jacksonville Wealth Builders provides a unique opportunity to average people that want to own an investment property in and around the Jacksonville, Florida area. With tenants already in place, the properties that are purchased from Jacksonville Wealth Builders are setup to produce income immediately for investment property owners. Over 100 properties have been sold to beginning real estate investors, retirees and individuals since the launch of Jacksonville Wealth Builders in 2008. The high growth potential of rental properties and the high number of foreclosures in the state of Florida are helping Jacksonville Wealth Builders to attract investors from every U.S. state that want to take advantage of investment property ownership opportunities.