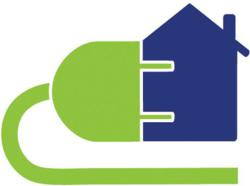 'Resident Power is breaking new ground in New Hampshire,' says Bart Fromuth, Managing Director of Resident Power
Manchester, NH (PRWEB) November 01, 2011
Resident Power (http://www.residentpower.com), New Hampshire's first competitive electricity aggregator focused exclusively on residences and small businesses, has announced that it has acquired a sufficient number of participants and will now leverage the group's combined electricity loads to save members money on monthly power bills.
Resident Power (RP) pools residential and small business electricity user accounts to create buying power on the open market. Customers enrolling in the Resident Power program can put their individual load together with thousands of others and get rates that are up to 20% lower than the utility offering.
Bart Fromuth, Managing Director of Resident Power, has announced that in the past two weeks more than a thousand customer accounts have been placed with electricity suppliers through RP. When PSNH's price per kWh rises form $.0889 to its proposed 9.57 cents in January, its RP customers will see an average savings of more than 10% per kWh.
"Resident Power is breaking new ground in New Hampshire. Other deregulated states offer residential and small business consumers choice in energy supply, but Resident Power is the first to offer it to New Hampshire residents," said Fromuth. "We've done rigorous pre-rollout testing, but by making our initial offering to a defined group behind a single utility, we will be able to ensure that Resident Power operates smoothly for our customers."
Resident Power is a member of the Manchester, NH-based Freedom Energy Logistics (FEL Power), family of companies. The company's management has nearly 100 years of energy market experience and is widely recognized for its market intelligence and informational transparency.
###