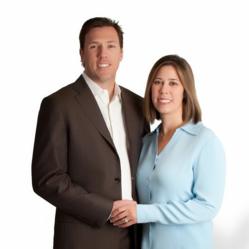 Having a strong why or reason for each goal is important in achieving them. ~ Josh Lannon, Journey Healing Centers CEO
Scottsdale, Arizona (PRWEB) January 30, 2013
As millions give up on New Years Resolutions, Journey Healing Centers (http://journeycenters.com) reveals 5 ways to keep personal and business goals for 2013. Making resolutions work involves changing behaviors, which means it is important to change your thinking. As addiction experts and small business owners, Journey Healing Centers' team is focused on assisting others set and achieve goals.
Among the top resolutions are weight loss, exercise, stop smoking, better money management, debt reduction and to stop excess drinking and abusing drugs. Researchers have looked at success rates of peoples' resolutions and found that the first two weeks of January usually go along beautifully, but by February people are letting go of goals.
According to a study by author and psychologist Richard Wiseman, 88 percent of those who set New Years Resolutions failed. While 52 percent of resolution makers were confident that they'd achieve their goals, only 12 percent succeeded.
As Social Entrepreneurs teaching about social change and building businesses that solve social problems, Lisa and Josh Lannon, Journey Healing Centers Founders' just released a new book, The Social Capitalist(Dec 2012, part of Rich Dad Series), with tips for building a triple-bottom line: Profit, Social Value, and Freedom and personal success. Whether someone is trying to quit drinking or start a new business, below are 5 ways to make goals measurable and achievable from the Journey Healing Centers team.
1. Keep Your Resolutions Focused - Journey Healing Centers focuses new years resolutions into 3 categories: Health, Wealth and Happiness. And to assist with the focus, write everything down and post it where it is seen every day.
2. Make it Measurable - For 2013, the Journey Healing Centers Health resolution, one goal is to provide healthy meals and snacks to the team free of change. The Wealth resolution is to expand the company globally though franchising, which provides more jobs and heals more families, and the Happiness resolution is to conduct monthly team building experiences.
3. Find Accountability Partners – To ensure success, Journey Healing Centers has a 3-day meeting every January with the team to review the previous year, and set resolutions in more detail for the New Year, which includes the teams work and personal goals. The company considers employees as family, and everyone holds each other accountable for resolutions.
4. Have a Strong WHY – Having a strong why or reason for each goal is important in achieving them. When it's connected to a why or reason, the chance for success is greater. For most goals that involve fitness, stop smoking, etc, there has to be a greater "why" to keep going. Many say they want to quit smoking for their health but most won't until there is a health scare. Connect the "why" to a greater cause, for example, to be able to play football with your child, and spend more years with loved ones. If you have a fitness goal, sign up for a marathon or challenge that is greater than just reaching a certain number on the scale. The greater goal will make the workouts/eating habits easier and the focus is greater than just the scale. For 2013, one of Journey Healing Centers "why" goals is funding a school in the Barind Community of India through Me to We/ Free the Children. The couple has two young children, and believes strongly in the Free the Children mission to empower children from around the world to "Be the Change". Dig deep and set goals that matter to get the best results.
5. Celebrate Success Milestones – To achieve big goals, take small steps, and celebrate wins when each milestone is completed. Focus on what can be done today to move towards a resolution, and keep track of every success.
For a timely interview, please contact:
Liz Brown
1-310-987-7207
Bio
Josh and Lisa Lannon are Social Entrepreneurs, Authors (The Social Capitalist) and Founders of Journey Healing Centers (private drug and alcohol treatment centers in the United States), and proud parents of two young amazing children. Josh and Lisa have been together since 1995. They've dedicated themselves to building a social enterprise focused on giving back to the community by taking a social problem and providing solutions. Along with contributing a portion of their profits every month, Journey Healing Centers team and addiction center clients volunteer to assist organizations such as Make-A-Wish Foundation, National Center for Missing and Exploited Children, Free the Children, Kiva and notMYkid along with regularly donating food and household items to shelters. (LINK to Amazon)
http://www.bzkpress.com/index.php/about/josh-lannon/
Journey Healing Centers
Journey Healing Centers (http://www.journeyrecoverycenters.com), has assisted thousands of individuals recover from addiction with dignity and respect while reuniting families back together again. JHC has a 95% completion success rate (industry average is 48% according to SAMSHA, Substance Abuse and Mental Health Association) and holds the highest level of global accreditation. JHC provides Residential Programs, Outpatient Facilities, Day Treatment, Sober Living Homes, Family Programming, Free Aftercare for Life and a Sobriety for Life Program. The company has been featured on MTV's Gone Too Far, USA Today, Psychology Today, People Magazine, NPR and many other media. Josh and Lisa have also been featured in interviews on Fox News, PBS, Voice America, CBS Radio Night Views, America Tonight among others. For questions about drug or alcohol addiction, call Journey Healing Centers' 24-Hour Hotline: 1-866-774-5119 http://journeycenters.com