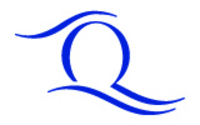 With the opening of Peak 8, we are able to provide a new experience on opening day to all of our guests
Breckenridge, CO (PRWEB) October 24, 2008
An early mountain storm passed through Breckenridge Tuesday and Wednesday, laying the first blanket of snow on the ski slopes.
Breckenridge Ski Resort will open in two short weeks on Friday, November 7, with terrain, lifts and services on Peak 8. Snowmaking operations began Sunday, October 19, aided by cold temperatures early in the week. Skiers and riders can expect top to bottom skiing and riding on Peak 8 via the Colorado Superchair. The BreckConnect Gondola will also be open providing the skier access from downtown Breckenridge with a scenic ride from the town parking lots.
"With the opening of Peak 8, we are able to provide a new experience on opening day to all of our guests," said Rick Sramek, Vice-President of Mountain Operations for Breckenridge. "We will be able to open more ski runs and lifts earlier, allowing skiers and riders more choices in terrain."
Breckenridge Ski Resort plans to open Peak 9 by Thanksgiving with all skier services available at both the Village and Beaver Run base areas. With the early opening of Peak 8 and the Thanksgiving opening of Peak 9, the resort will be able to offer more variety by the Thanksgiving holiday. Openings dates and terrain are subject to weather conditions and unforeseen construction-related issues.
Breckenridge Ski Resort and the Town of Breckenridge will again kick-off the season with the Breckenridge community during the sixth annual "Wake Up Breckenridge" event, Thursday, November 6 at local coffee shops from 7-9 a.m. Members of Breckenridge's management team and town leaders will distribute 1,500 free mugs and coffee at eight Breckenridge locations: Starbucks, Clint's Bakery & Coffee House, Cool River Coffee House, Helen's Coffee Cart at City Market, Amazing Grace, Coffee Depot at Main Street Station and Daylight Donuts.
Guests interested in lodging for Opening Weekend are encouraged to contact ResortQuest Breckenridge Vacation Rentals. ResortQuest offers a complete selection of Breckenridge vacation rentals and Breckenridge lodging packages with discounts up to 30% on two-night stays throughout Breckenridge. Guests can choose from deluxe hotel suites, 1-4 bedroom condominium and luxurious private homes in ski-in/ski-out or downtown locations.
ResortQuest, one of the nation's leading vacation rental hospitality and resort real estate companies, provides a one-stop resource for North America's premier resort destinations, ResortQuest.com. ResortQuest is the largest marketer and management company of vacation condominiums and home rentals in the U.S. and Canada, based on a portfolio of nearly 15,000 vacation rental properties with a combined real estate value estimated at approximately $7 billion. ResortQuest Real Estate is one of the nation's leading real estate companies focusing exclusively on resort properties, offering superior brokerage services in the country's premier beach, ski and golf destinations. ResortQuest employs more than 4,000 people and is a subsidiary of the Leucadia Corporation (NYSE: LUK).
###