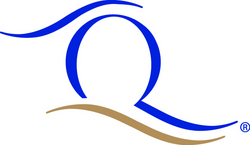 Kiawah Island, South Carolina (PRWEB) December 12, 2008
Night Heron Park on Kiawah Island will be the site of a New Year's Eve extravaganza filled with food, fun and entertainment suitable for families, reunions and groups of all ages.
Ring in 2009 with friends and family while enjoying a great island getaway. The Holidays are a wonderful time to gather loved ones on Kiawah Island. The weather is mild, the 30 miles of paved bike trails and 10 miles of beautiful hard-packed beach are great for exercise, and getting close to nature, as a counterpart to all the holiday festivities. ResortQuest's fully-equipped villas, cottages and private homes are on-island ideal to gather the family for the Holidays.
The Kiawah Island New Year's Eve Family Celebration will take place on Wednesday, December 31st, from 5:30 to 10:00 p.m. at Night Heron Park. The menu will feature full, a la carte, selections of Kiawah Island favorites. Delicious offerings such as roasted oysters, barbecued ribs and chicken, homemade coleslaw, molasses baked beans, kettle corn, and delectable desserts will fill up the whole family. The food will be served until 9:30 p.m.
ResortQuest offers visitors to Kiawah, Seabrook Island, Isle of Palms and Wild Dunes effective ways to save while staying in fully-equipped private homes, villas and cottages. Ask about the exciting new Free Now, Free Later Promotion, offering an opportunity for two free nights in rental properties. The area offers miles of pristine beach, championship golf, tennis, biking, nature tours, shopping, dining, and water-related activities, and historic downtown Charleston is just a short drive away. ResortQuest Privileges offers special rates and discounts from area venues. Call 1-866-253-3633 to find out about special discounts on Kiawah Island, Seabrook Island, Isle of Palms and Wild Dunes vacation rentals.
Additional fun for all ages will include live music with a party band and party favors for all. The younger family members will enjoy the train rides, jump castles and, of course - all ages will love the Fireworks Finale that begins at 10:00 p.m. at the Night Heron Park Soccer Field. Make plans today to bring your family to ring-in the New Year 2009 on Kiawah Island!
About ResortQuest:
ResortQuest, one of the nation's leading vacation rental hospitality and resort real estate companies provides a one-stop resource in North America's premier resort destinations. ResortQuest is the largest marketer and management company of vacation condominiums and home rentals in the U.S., based on a portfolio of over 10,000 vacation rental properties. ResortQuest has local check-in offices at every one of its destinations and full staff on-site to provide the highest service levels to guests. With the inclusion of Partner Affiliates in North America and Europe, ResortQuest now offers over 50,000 vacation rental choices in over 100 destinations world-wide. With over a billion in sales, ResortQuest Real Estate is one of the nation's leading real estate companies focusing exclusively on resort properties, offering superior brokerage services in the country's premier beach, ski and golf destinations.
For additional information, visit ResortQuest.com or call 1-800-GoRelax.
###