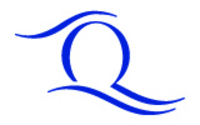 The Canyons is still being discovered by our readers. They seem to like what they see and they are going back.
Park City, UT (PRWEB) October 8, 2008
The discerning readers of SKI magazine have officially declared their adoration for Park City's three world-class resorts - Deer Valley Resort - #1. Park City Mountain Resort - #5 and The Canyons Resort - #13. Every September the magazine's highly anticipated Reader's Poll issue hits the stands and informs the world of how resorts rank in the opinions of its knowledgeable readers.
According to SKI Magazine editor Greg Ditrinco, "people are looking for more than just putting skis on snow. They are looking for the full resort experience." And that, he says, is where Park City's resorts shine. It's as much about going downtown as skiing, "and that is where your region does well," he said. According to Ditrinco, the resorts' efforts to provide a wide variety of activities along with the city's vibrant Main Street are "as good as it gets."
Deer Valley Resort President Bob Wheaton delivered the news to his staff on Wednesday during his annual "State of the Valley" message. It is the fourth time in the last eight years the magazine's readers have put Deer Valley on top. The resort edged out one of its fiercest competitors, Vail Resort for the second year in a row. The ranking's sneak preview was greeted with equal enthusiasm at Park City Mountain Resort. According to Krista Parry, PCMR's marketing director, "we saw a huge increase in rankings in service, family programs and terrain variety, which coincides with the things we have been focusing on as a company." Ditrinco attributed the uptick for The Canyons to its relative newness and to its ability to earn return visits. "The Canyons is still being discovered by our readers. They seem to like what they see and they are going back."
The 2007-08 season was another record-breaking season for Park City for skier days and a phenomenal snow year, Clearly, the word is getting out about ResortQuest Park City's top notch skiing, riding and unmatched accessibility.
ResortQuest Park City offers the largest selection of vacation rentals, including premier ski-in/ski-out lodging in all three world-class resorts, including Mont Cervin Plaza at Deer Valley Resort. With budgets squeezed by the rising cost of fuel and other consumer goods, many families are scaling back vacation plans; but ResortQuest customers don't have to when they take advantage of the "Free Now, Free Later" travel deal! ResortQuest customers receive a free night on stays of three nights or more, and they also receive a gift certificate for a free night on their next ResortQuest vacation.
ResortQuest provides lodging in 8 out of the top 10 ski areas in North America.
Deer Valley
Whistler/Blackcomb, B.C.
Snowmass, Colorado
Park City Mountain Resort
Aspen, Colorado
Steamboat, Colorado
Breckenridge, Colorado
Telluride, Colorado
About ResortQuest
ResortQuest, one of the nation's leading vacation rental hospitality and resort real estate companies, provides a one-stop resource in North America's premier resort destinations. ResortQuest is the largest marketer and management company of vacation condominiums and home rentals in the North America, based on a portfolio of nearly 16,000 vacation rental properties, comprised of 50,000 rooms, producing 400 million dollars in annual revenue. ResortQuest Real Estate is a leading real estate company focusing exclusively on resort properties, offering superior brokerage services in the country's premier beach, ski and golf destinations with annual sales revenues in excess of one billion dollars.
###