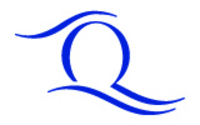 Hilton Head Island, SC (PRWEB) September 4, 2008
There's no better Southern setting than Honey Horn Plantation, on Hilton Head Island. Moss draped trees towering over the outdoor venue creates a visual display that takes you back to the old south. Couple this with the Southern rock legend Lynyrd Skynyrd and you have a show like no other.
High Tide Entertainment has brought in many big name acts like Chicago, Earth, Wind & Fire and Hootie and the Blowfish in previous years to Hilton Head Island - and intends to showcase Honey Horn as a revered setting to attract other big name bands. Honey Horn has a large capacity for an outdoor venue, and Tom Swanson of High Tide hopes that future concerts will grow even larger than the 3,000 fans expected for Southern rock legends Lynyrd Skynyrd.
Lynyrd Skynyrd will play at 7:30 p.m., Sunday, Sept. 14. Tickets are $30 for general admission, $50 for reserved seats and $75 for seating in the first 10 rows.
ResortQuest is the official Hilton Head lodging sponsor for this premier event is offering lodging packages including reserved seating tickets in select condominiums or villas. Premier locations include, Sea Pines, Palmetto Dunes, Forest Beach, Shipyard and Singleton/Burkes Beach.
For concert information or ticket purchases visitors can call 800-514-3849.
ResortQuest offers the largest selection of Hilton Head vacation rentals, villas and condos on Hilton Head Island with vacation packages that fit any budget. Premier locations include Sea Pines, Palmetto Dunes Resort, Forest Beach, Shipyard, and Singleton Beach and Burkes Beach. Vacation homes range from three bedrooms to eight bedrooms with oceanfront to golf course settings. Villas and condos offer one bedroom to four bedrooms all fully equipped accommodations, with kitchen, living rooms and dining areas. Oceanfront and resort locations available.
About ResortQuest:
ResortQuest is one of the nation's leading vacation rentals and resort real estate companies. ResortQuest.com provides a one-stop resource in North America's premier resort destinations. ResortQuest Real Estate is one of the nation's leading real estate companies focusing exclusively on resort properties, offering superior brokerage services in the country's premier beach, ski and golf destinations. For more information, visit ResortQuest.com.
###