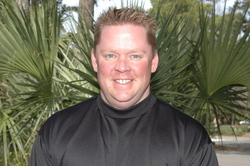 We are excited to welcome Robert to the team
Hilton Head Island, South Carolina (PRWEB) March 11, 2008
ResortQuest Hilton Head Island, leading provider of Hilton Head vacation rentals, homes, villas and condominium rentals, announces the new General Manger, Robert Erik Stenhammer.
Prior to joining the Hilton Head Island team on February 4, 2008, Stenhammer was the General Manager for ResortQuest Summit County in Colorado. He and his team managed 420 rental units in Breckenridge and Keystone, along with 22 homeowners associations, three retail ski and sports shops, two real estate offices, and the food and beverage operation for an on-site conference facility and guest lounge.
A veteran in the Property Management Industry, Stenhammer used his entrepreneurial talents and knowledge of the industry to realize a substantial growth in revenue in Summit County. His previous positions included Director of Lodging, Intrawest Corporation, and Call- Center Manager, Vail Resorts. Stenhammer holds a B.A. in Business from the University of St.Thomas (St.Paul, Minnesota) and an M.B.A. in Hospitality and Tourism from the University of Guelph (Toronto, Canada).
As the first point of order, Stenhammer will focus on adding value and satisfaction to ResortQuest's employees, guests, and homeowners. He will also focus on positioning ResortQuest as an active and positive influence in the Hilton Head Island community.
Robert and his wife Heidi are excited to become residents of Hilton Head, and are anxious to get acclimated. Their two daughters Samantha, 9, and Mackenna, 6, are looking forward to trading in their snowboards for surf boards.
"We are excited to welcome Robert to the team," says Bill Haley, Assistant General Manager of ResortQuest Hilton Head, "and we're confident in his ability to represent ResortQuest in the community by incorporating his expertise and global-minded business practices to our efforts on the Island. We could not have found a better fit."
Hilton Head lodging packages are available through ResortQuestHltonHead.com or by calling 1-800 448-3408.
ResortQuest, one of the nation's leading vacation rentals and resort real estate companies, provides a one-stop resource in North America's premier resort destinations, ResortQuest.com. ResortQuest is the largest marketer and management company of vacation condominiums and home rentals in the U.S. ResortQuest Real Estate is one of the nation's leading real estate companies focusing exclusively on resort properties, offering superior brokerage services in the country's premier beach, ski and golf destinations. For more information on ResortQuest, including the brand new ResortQuest Myrtle Beach, visit ResortQuest.com
# # #