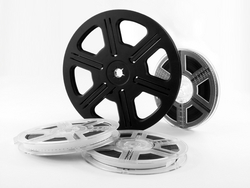 …Telluride is the only American film festival with the international glow and clout of Cannes
Telluride, CO (PRWEB) August 6, 2008
Nestled in a box canyon and surrounded by 14,000 foot peaks in the heart of the gorgeous San Juan mountains, the beautiful Victorian mining town of Telluride, Colorado, hosts one of the world's most preeminent film festivals. Thousands of film connoisseurs gather for our annual Labor Day weekend for four days of total cinematic immersion, memorable social events and the excitement of the top-secret program reveal. The 35th Telluride Film Festival will begin in August 24th and finish on September 1, 2008.
Since 1974, the festival has connected the world's most passionate film lovers with the world's most exciting film offerings. Telluride Film Festival is the annual destination for an international array of celebrities, filmmakers, film lovers, journalists, industry executives and sophisticated guests. Attendees come to this first-class affair for the distinctive experience of being the first to see many World and North American premiers. They enjoy the rare privilege of meeting the film makers who accompany their cinematic works, attend parties and events celebrating the art of film in a relaxed, exclusive and intimate environment. The Telluride Film Festival is presented by the National Film Preserve, a nonprofit arts and educational organization.
Recent premiers and award winning films shown at the Telluride Film Festival include Into the Wild, Juno, Babel, Capote, The Lives of Others, Little Children, Venus, Last King of Scotland, Brokeback Mountain, Walk the Line, Infamous, and Volver.
"…Telluride is the only American film festival with the international glow and clout of Cannes," Thomas Sanchez, San Francisco Magazine.
"I don't think there's a lovelier place in the world, or another film showcase that's so devoted to the art form," Steve Persall, St. Petersburg Times.
ResortQuest Telluride is proud to be a Show Ring level sponsor of this event along with sister companies, Pine Ridge Winery, and the New Sheridan. ResortQuest offers a complete selection of Telluride vacation rentals, along with convenient locations to all festival theater locations. Guests can choose from deluxe hotel suites, one to four bedroom condominiums and luxurious private homes in Telluride and Mountain Village. For more information on ResortQuest Telluride and their wide selection of vacation rentals, visit ResortQuestTelluride.com
Travelers to Telluride, Colorado, can book their lodging online at ResortQuestTelluride.com or they may by call the reservationists in Telluride at (800) 538-7754 or (970) 728-6621. Guests can also use this service to book Telluride flights, car rentals, shuttle transfers, bike rentals, travel insurance and just about any Telluride activities.
ResortQuest, one of the nation's leading vacation rentals and resort real estate companies, provides a one-stop resource in North America's premier resort destinations, ResortQuest.com. ResortQuest is the largest marketer and management company of vacation condominiums and home rentals in the United States. ResortQuest Real Estate is one of the nation's leading real estate companies focusing exclusively on resort properties, offering superior brokerage services in the country's premier beach, ski and golf destinations. For more information, visit ResortQuest.com.
# # #