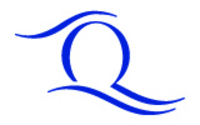 Telluride, CO (PRWEB) July 24, 2008
For vacationers looking to add a fun and interesting twist to their summer trip this year, Telluride's summer festival schedule offers something for everyone. From the Telluride Yoga Festival, where you can learn to bend yourself into a pretzel, to the Mountain Village Oktoberfest, where you can enjoy a beer and a pretzel, this summer is filled with world-class festivals!
As the most experienced vacation-rental company in Telluride, ResortQuest Telluride can help guide you to the events, activities, and lodging to fit you best. ResortQuest Telluride condos and homes are located throughout the towns of Telluride and Mountain Village so they are convenient to all festivals. Visit the ResortQuest Telluride Calendar of Events listing for more information on the festivals below.
Rotary 4X4 Rally
July 25-27, 2008
Ah Haa School for the Art's 16th Annual Art Auction
July 25, 2008 (Silent Auction at 5pm, Live Auction at 7:30pm)
Telluride Tech Festival
August 1 - 3, 2008
Telluride Cajun Festival
August 1, 2008
Summer Ballet Performance
August 7, 2008
Telluride Chamber Music Festival
August 7-9 & 15-16, 2008
Telluride Festival of the Arts
August 14 - 17, 2008
Telluride Mushroom Festival
August 21-24, 2008
Telluride Film Festival
August 29 - September 1, 2008
Blues and Brews Festival
September 12 - 14, 2008
Telluride Oktoberfest
October 4, 2008
Travelers to Telluride, Colorado, can book their lodging online at ResortQuestTelluride.com or they may by call the reservationists in Telluride at (800) 538-7754 or (970) 728-6621. Guests can also use this service to book Telluride flights, car rentals, shuttle transfers, lift tickets, bike, ski, and snowboard rentals, travel insurance and just about any Telluride activities.
ResortQuest offers a complete selection of vacation rentals in Telluride, along with convenient locations to both festivals and the ski runs. Guests can choose from deluxe hotel suites, one to four bedroom condominium and luxurious private homes in Telluride and Mountain Village. For more information on ResortQuest Telluride and their wide selection of vacation rentals, visit ResortQuestTelluride.com
About ResortQuest:
ResortQuest is one of the nation's leading vacation rentals and resort real estate companies. Featuring great destinations, ResortQuest.com provides a one-stop resource in North America's premier resort destinations. ResortQuest Real Estate is one of the nation's leading real estate companies focusing exclusively on resort properties, offering superior brokerage services in the country's premier beach, ski and golf destinations. For more information, visit ResortQuest.com.
###