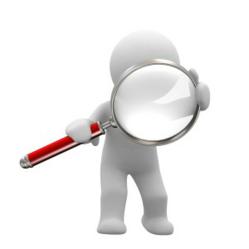 (PRWEB) January 19, 2012
Josh Patrick, founding principal at Stage 2 Planning Partners announced that Stage 2 has opened their web based resource center. This resource center holds several special interest sections.
To see the Stage 2 Planning resource center go here:
http://www.stage2planning.com/resources/
Patrick reports the Resource Center is unique in that there are two special customized reports available for business owners. Stage 2 has put together a mind map section in their resource center where interested parties can download various maps on strategic processes people might want to pursue in the wealth management process.
The resource center is broken into four sections:
The business owner section is designed for owners and advisors of privately held businesses. This section has links to the Stage 2 and Stage 3 special reports. Both reports require input by the participants. After information is inputted a report will be generated that is customized with the business owners own information.
The business owner special report section has over fifteen special reports. Some of the topics of these reports cover exit planning, strategic marketing, measuring appropriate metrics and how to hire effectively. Josh Patrick is the author of all special reports for business owners.
The personal section deals with wealth management issues that individuals might face when doing personal financial planning. Among the report topics are asset protection, financial planning and retirement planning.
The mind map section offers information about a client experience, wealth management for business owners, developing a passive ownership strategy and how to build a dashboard in your company. The mind maps are graphical stories that outline information and steps to institute various strategic initiatives.
The people in transition section covers "sudden money" issues. There are several workbooks that visitors to the site can download that will help them navigate having a financial windfall.
Stage 2 Planning Partners is a wealth management firm with offices in Burlington, VT and Albany, NY. The firm specializes in financial planning for business owners, individuals and people in transition.
For more information, contact Josh Patrick.
# # #