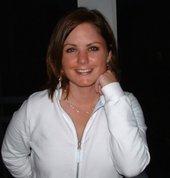 "To know even one life has breathed easier because you have lived - that is to have succeeded."
-Ralph Waldo Emerson
Fairfax, VA (PRWEB) October 25, 2012
Kelley Brown, B.S., R.R.T. joined Pulmonary and Critical Care Specialists of Northern Virginia, P.C. in August 2012. Kelley brings a wealth of information complimentary to our pulmonary practice. A diagnosis of Obstructive Sleep Apnea coupled with the use of a CPAP/Bi-level machine can be overwhelming.
Kelley is an excellent resource to help navigate the world of sleep equipment, she provides tips to facilitate successful therapy. If you have been recently diagnosed with Sleep Apnea and would like PCCS NOVA Home Health to set you up with equipment please call us at 703-712-8999.
Your health is our top priority.
Respiratory therapists care for patients who have trouble breathing; for example, from a chronic respiratory disease, such as asthma or emphysema. Their duties consist of:
-Interview and examine patients with breathing or cardiopulmonary disorders
-Consult with physicians to develop patient treatment plans
-Perform diagnostic tests such as measuring lung capacity
-Treat patients, using a variety of methods, including chest physiotherapy and aerosol medications
-Monitor and record the progress of treatment
Respiratory therapists use various tests to evaluate patients. For example, therapists test lung capacity by having patients breathe into an instrument that measures the volume and flow of oxygen when they inhale and exhale. They are also involved in related areas, such as counseling people on how to stop smoking and diagnosing breathing problems for people with sleep apnea.