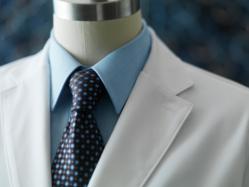 We simply cannot expect someone to purchase with us if we force customers to use any one single device or browser
San Clemente, CA (PRWEB) May 30, 2013
Medelita® launched its new website design on May 15th, and it has been well-received by customers eager to purchase using mobile devices.
Mobile visits to the website at http://www.medelita.com accounted for 30% of the company's YTD website visits, up from only 17% in 2012. Mobile Revenue since the new site launch is currently up 81.73% over the previous period, and the conversion rate is up 87.25%. This is compared with overall web revenue: Up 20.47% over the same period, with conversion rates up only 38.05%. Dan Stepchew, Medelita's Director of E-Commerce, explains, "It has only been a few weeks, but the increase in mobile customers using phones and tablets to purchase lab coats and scrubs is palpable. We implemented a responsive design using CSS to provide customers with the very best browsing and purchasing experience possible based on their device of choice."
Customers shopping on the Medelita website can now expect to see a different design on every page of the website based on the size of their browser or device. "We simply cannot expect someone to purchase with us if we force customers to use any one single device or browser," says Stepchew, "It was a huge priority for us to be ahead of the curve on our site design, as we feel it reflects on the quality of our products and the service we provide." Going forward, the company expects the number of mobile visitors as a percentage of total visits to continue to increase at its current pace.
The new website design can be found by visiting http://www.medelita.com. Please contact contact.us(at)medelita(dot)com for more information.
About Medelita
Medelita is redefining the way healthcare professionals present themselves at work. Combining innovative, certified, performance fabric technology with sophisticated designs and hand-tailored workmanship, Medelita offers the most refined, comfortable and functional gender specific lab coats and physician scrubs available. Exquisite detailing and traditional sizing ensure flattering shaping, an unsurpassed professional appearance and a vastly improved fit. Quality is so exceptional, the company provides a One Year Guarantee – which is unmatched by any other medical apparel manufacturer in the industry. For more information, visit the Medelita website at http://www.medelita.com or call 877.987.7979.