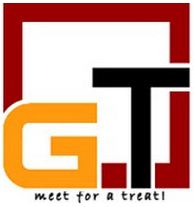 Grab restaurant deals on a per-table rather than on a per-coupon basis. Discount is offered on the whole check amount! Customers can plan their dining in terms of dishes and budget before stepping in to the restaurant!
Bangalore, India (PRWEB) March 21, 2012
With busy lifestyles and higher disposable incomes, eating out at fine dining restaurants is gaining popularity in India. Most people eat at a restaurant at least once a week either with family or friends. While the choices for eating out are plenty, the high cost involved is often a deterrent to socialising. With the launch of GroupTable, customers have a cost-effective option for dining in large groups as they make significant savings on the total bill.
GroupTable benefits their diner-members by getting a flat rate of discount, ranging from a minimum of 20% on buffet spreads to 25-30% and more on a la carte meals, at premium fine dining restaurants. While daily deal sites also offer flat discount at some restaurants, these are usually subject to restrictive conditions like a limit on the amount of spend, menu choice, no. of diners, validity period etc.
With GroupTable, the effort is towards enriching the dining experience, by making the whole process absolutely diner friendly! No printed coupons (mobile SMS replaces paper coupon) & minimal restrictions of other kinds, even as the discount is offered on the whole bill value, irrespective of how many people eat at the table. Diner-host is sure to feel more power in the wallet!
GroupTable.in is user-friendly in many other ways. For example, unlike the daily deal model, customers can get a refund of the booking amount as long as they cancel their reservation at least four hours prior to the scheduled meal. What's more, GroupTable customers are awarded Dine Points every time they utilise a reservation. These points can be accumulated and redeemed against gift certificates from leading restaurants and hotels. Diner feedback is also obtained so as to help restaurants improve their service.
Recently, GroupTable have launched a new feature called "Deals Near You" wherein diner-member is presented a customized view of deals in the neighbourhood of the diner. This feature should prove highly useful as research indicates that, more often than not, diners do not venture beyond 2 km of their locality for eating out at a restaurant.
"The focus is on fine dining," says Mohan Rao, founder-director of GroupTable.in. "Socialising is an inherent part of our culture and meeting over a good meal is the best way to do so. Our platform has put in place tie-ups with many fine dining restaurants. We have made the whole process highly transparent – there are no hidden terms and conditions; customers can plan their dining before stepping in to the restaurant – in terms of both dishes and budget as all the details including menu are placed online for diners' guidance. We operate in a win-win framework. Diners get large savings on the total bill for the group while restaurants are happy with the incremental revenue!"
GroupTable.in started operations in Bangalore, through a beta launch of the website, in August 2011. It has launched commercial operations in Bangalore recently, along with a beta rollout in Mumbai and Delhi. Future plans include gradually increasing the reach across other cities in India. In addition to restaurants, the site also features banquet halls and party venues, which members can reserve for group functions at special prices. For more information, visit http://grouptable.in/.