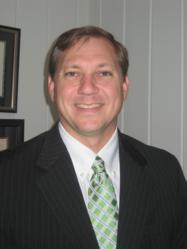 "The attractive thing here is for a price of just $238,000, a buyer can take over one of the managers' positions and start making over $100,000 a year from day one!" says Trae McCarthy of Sunbelt
Raleigh, NC (PRWEB) October 19, 2011
Every restaurant for sale has different qualities that appeal to different business buyers. "The attractive thing here is for a price of just $238,000, a buyer can take over one of the managers' positions and start making over $100,000 a year from day one!" says Trae McCarthy of Sunbelt. In an economic environment where there are a higher than normal amount of underperforming businesses, this sports bar earns the "Feature" status because it is such a good value.
We asked McCarthy, restaurant broker, why are some business establishments performing better than others now. "There are so many variables that contribute to the relative performance of a sports bar. In this case, you have a great location just outside of Raleigh that is fed by hotels, retail and a major highway. The owners have used good management software to control the business," says McCarthy.
When Sunbelt of Raleigh features a business for sale, advertising is enhanced across most mediums. Sunbelt Restaurant Brokers uses fourteen different advertising websites to promote businesses for sale. The company then highlights those advertisements to increase exposure and buyer traffic.
Sunbelt is the world's largest business brokerage firm, with approximately 250 licensed offices located throughout the world. Annually, more than 1,400 Sunbelt brokers coordinate an estimated 3,000 Main Street and Middle Market business transactions. That is why the company says, "Sunbelt is the place to go to buy or sell a business."
The Raleigh office of Sunbelt has been serving buyers and sellers for 25 years. There is an experienced staff of brokers including specialists in the Food & Beverage Business.
###