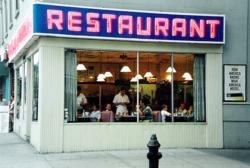 ...[bad credit business loan] unsecured business lending sources have responded by allowing unsecured business loans with only 12% interest without credit approval...
Costa Mesa, CA (PRWEB) July 31, 2011
The bailout of the US banking industry hasn't seemed to help much of the struggling small business world. Business owners have been forced to take on high interest-bearing bad credit business loan options. Recently however, unsecured business lending sources have responded by allowing unsecured business loans with only 12% interest without credit approval, according to MerchantCashinAdvance.
"The majority of banks are not lending to small businesses..." stated Michael Davis, the financing director at MerchantCashinAdvance, who specializes in small business assistance by merchant cash advances. "Many businesses are being turned away by traditional lenders, and the problem is most businesses aren't even aware of the entire merchant cash advance process."
The small business assistance program by MerchantCashinAdvance is a response to these issues. "We want to send out over $10 million a month," says Davis. "We are taking on new borrowers and are committed to financing existing small businesses, guaranteeing approval of any business who has been in business for 6 months or more in our small business assistance program."
The entire unsecured business loan industry has experienced double digit growth in the past 12 months with an increase of above 20 percent in businesses funded and a 25 percent increase in financing. Merchantcashinadvance.com's approval rate of Merchant Cash Advances is over 90 percent, a high number unheard of in an era of increasingly tightening credit.
This unsecured business loan financing comes from a variety of different sources and is not based on credit scores or assets. A borrower that accepts credit card transactions will qualify for a loan and payback is tied to revenue, MerchantCashinAdvance allows the business to choose when and how they want it paid back. If there's a problem in business, the only sufferer is the unsecured business loan provider- since there is no collateral.
"This is a far better option in harder times because, with a Merchant Loan, the borrower has to pay back the same amount, no matter what is going on in their business," says Davis. "Cash advances are a more workable situation and a more reasonable option for the economic reality that we're in now."
MerchantCashinAdvance.com has established itself as a leader in the lending industry. Its mission is to help businesses succeed by offering simple and effective programs for financing while focusing on quality service.
The firm's unsecured cash advance program certainly seems to make borrowing easier, and cuts out the strict application requirements normally associated with business loans. The unsecured cash advance works for business on a variety of levels and in ways that make small business loans either unattainable or not suitable due to repayment schedules or credit history.
# # #