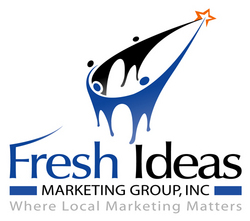 Everyone in the industry knows about LSM, but it seems only the people who take it seriously are those who survive, or better yet, thrive when the economy struggles
New Orleans, LA (PRWEB) January 21, 2009
How many restaurateurs forced to close their doors, is it going to take to see that ignoring proper LSM (Local Store Marketing), especially in a down economy can be a fatal mistake?
David Stidham chose to stop pondering the question and take action by launching Fresh Ideas Marketing Group Inc, a specialized agency designed for one primary discipline--Local Store Marketing. "Everyone in the industry knows about LSM, but it seems only the people who take it seriously are those who survive, or better yet, thrive when the economy struggles"quotes David Stidham, Founder and President of Fresh Ideas Marketing Group Inc.
"Even many of the larger chains with Field Marketing departments don't seem to completely understand the true fundamentals of LSM. LSM is not about buying media, sponsoring a little league team or running coupons in the local paper. LSM is about emotion and creating a connection. It's about having a real personality. LSM simply put is a focused mindset to stimulate the community, drive traffic and increase loyalty to your brand" says Stidham.
There are many ad and marketing agencies as well as restaurant operators who take shortcuts by delivering only random tactics designed for LSA (Local Store Advertising) and hoping it works. Fresh Ideas Marketing Group operates based on a proprietary process developed after years of trial and error in the field. This comprehensive process allows the operator to see the steps needed and to understand the shift in mindset required to become the restaurant of choice for his or her community.
Fresh Ideas Marketing Group was founded by David Stidham, a 15-year industry veteran with experience in both restaurants and hospitality. David has presented at national franchise conventions and LSM seminars across the country, and his work has been featured in various industry publications. David has held a senior leadership role day to day for numerous restaurant/hospitality brands on local, regional and national levels.
Fresh Ideas Marketing Group offers comprehensive LSM research, planning, execution and customized training seminars for all restaurants from the single unit owner to the 5000 unit chains and up. For more information about Fresh Ideas Marketing Group visit http://www.freshideasmarketinggroup.com
Contact: David Stidham 225-252-5804
###