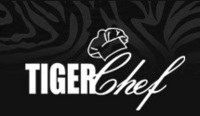 The most common mistake new restaurant owners make is to open a restaurant without submitting plans and without getting permits
Suffern, NY (PRWEB) March 15, 2011
TigerChef has supplied many new restaurants select restaurant equipment and prepare for opening day. New restaurant owners need to know what to look for and avoid common problems that prevent success.
With the popularity of shows like "America's Next Great Restaurant," many people think about the possibility of opening a restaurant of their own. However, it's important to understand all the prep work (and we don't mean the food) that opening a new restaurant requires.
5 tips to Consider Before Opening a New Restaurant
1. Prior to even buying restaurant equipment, ensure that the location can carry the amount of electricity needed for all appliances.
2. Contact the building inspector, health department, and fire departments to check out the regulations and codes. The state and city have many regulations.
3. Before buying any equipment for a commercial kitchen, make sure that it is approved by NSF International. If the equipment is NSF certified, it will have a blue sticker stuck on the item in a visible spot. Otherwise, if your equipment is not approved by the NSF, the health department could impose a large fine.
4. Do not overbuy. It's natural to be excited about a new restaurant, but don't get carried away and buy too much. Keep in mind that there is a limited amount of space in the kitchen. Don't want to overload it with unnecessary equipment.
5. Plan out the menu early on, then plan the kitchen layout and equipment purchases around it. There needs to be space for cooks, servers and dishwashers to do their work without bumping into each other during busy times.
"The most common mistake new restaurant owners make is to open a restaurant without submitting plans and without getting permits. If you do that, the health department will find you and make you go back and submit plans. It can cost thousands," said Moe Mandel.
TigerChef has helped many well-known restaurants get off to a strong start, including New York City's trio of restaurants: the Prime Grill, Prime Ko and Solo.
More advice, along with recipes and tips can be found on the TigerChef blog at http://www.tigerchef.com/blog
About TigerChef
Based in New York, http://www.TigerChef.com is the leading online source for restaurant equipment and supply. Our vast catalog offers commercial grade products for bars, catering, bakeries, hotels and restaurants. From cookware and equipment to knives and ladles, you'll find what you need. Best of all, you get great discounts, no minimum purchase requirements on most manufacturers, and pay no inflated ship costs. Best of all, the site offers free shipping on all orders over $99.
Find us on Twitter @TigerChef or search for us on Facebook.
TigerChef
27 Chestnut Street
Suffern, NY 10901
Phone: 877-928-4437
# # #