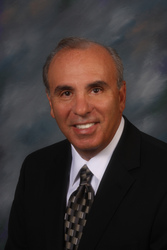 The opening of J.J. Twig's has been overwhelming and the new restaurant start up has far exceeded our expectations
Laguna Niguel, CA (Vocus) April 3, 2009
It's more than just pizza. J.J. Twigs opens with overwhelming success, large crowds and happy faces.
"A new restaurant startup is no easy task" says Jim Wedig owner of the new J.J. Twigs Restaurant located in Lake of the Ozarks. After years of planning the long awaited new restaurant start up J.J. Twigs opened into rave reviews from locals and vacationers as the latest and exciting new restaurant start up that delivers on fun, value, and great tasting pizza.
Jim Wedig's new restaurant start up is more than great pizza. J.J Twigs is a unique concept that provides fun, family atmosphere that is perfect for all types of dining experiences - from a quick lunch, to sports team parties, to a perfect, relaxing atmosphere to gather with your family. The restaurant is over 18,000 square foot, hand built, and constructed of rescued Midwestern dairy barns. The restaurant startup includes historic and hard to find hand-hewn beams that are over 100 years old! Starting a restaurant has been a life changing experience and our goal is to provide this community with an unforgettable place; to connect with family and friends, to have fun and to feel at home" says Jim Wedig.
Realizing that this restaurant startup was a quantum leap in size and scope from his other smaller restaurant start ups Jim sought the professional assistance from the highly regarded Synergy Restaurant Consulting Group. "This was an exciting restaurant start up as we were involved in all aspects of restaurant design, kitchen design, food and beverage development and training and financial modeling" says Dean Small, Managing Partner. "There have been many new restaurant start ups and in the community but we believe our restaurant design food quality, value and hospitality standards will make us the restaurant of choice for thousands of Lake Of The Ozark vacationers" says Wedig.
Synergy's role in the restaurant start up was to develop all the operating systems, controls and management tools to effectively run and operate the restaurant. Synergy was also instrumental in designing the kitchen and bar areas to maximize efficiency and back-of-house productivity since there was a down stairs food preparation area.
"There are many unique components to this restaurant start up that makes J.J. Twigs a unique dining experience" says Dean Small, Managing Partner of Synergy Restaurant Consultants. Part of the fun is the free peanuts that guests love to eat and discard the shells on the floor. Other distinctive components to the restaurant start up is that it is very casual and the restaurant uses only disposable plates so guests feel comfortable walking in with shorts and tank tops.
"The opening of J.J. Twig's has been overwhelming and the new restaurant start up has far exceeded our expectations" says Jim Wedig. Retaining Synergy Restaurant Consultants was one of the best investments we made for our long term success. For more information please visit the Synergy web site at http://www.synergyconsultants.com.
###