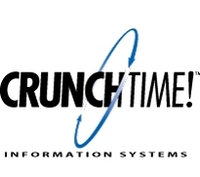 In this tough operating environment, I wanted to make sure my team had the best possible tools to drive efficiency at our restaurants. We selected CrunchTime! because of their demonstrated track record in this area
Boston, MA (PRWEB) August 21, 2008
CrunchTime! Information Systems, a global leader in enterprise restaurant back office solutions and Joe's Crab Shack, a casual dining seafood restaurant chain, have announced that all of Joe's Crab Shack restaurants are now live and utilizing CrunchTime! across their enterprise.
"In this tough operating environment, I wanted to make sure my team had the best possible tools to drive efficiency at our restaurants. We selected CrunchTime! because of their demonstrated track record in this area," said Ray Blanchette, Chief Executive Officer at Joe's Crab Shack. "In June, we rolled out the solution at over 100 restaurants and we have already begun to see results. CrunchTime! has been an important partner to our company at every step along the way and we look forward to working with them as we continue to grow our business."
CrunchTime! offers an integrated suite of tools that allow restaurant companies to effectively manage their restaurant & supply chain operations, drive food and labor cost savings, and gain incisive perspective on enterprise-wide performance. The web-based hosted solution provides centralized control of all elements of restaurant operations in real-time.
"The strong collaboration between Joe's Crab Shack and CrunchTime! has provided great benefits to both companies," said Bill Bellissimo, President of CrunchTime! Information Systems. "We are excited to partner with Joe's Crab Shack and we look forward to playing an important role in their continued growth & success."
About CrunchTime! Information Systems:
CrunchTime! Information Systems is a leading provider of enterprise solutions for the restaurant and hospitality industries. CrunchTime!'s customers include multi-unit restaurants, cruise lines, hotels and food service management companies around the world. The CrunchTime! solution helps customers reduce food & beverage costs, drive labor efficiencies, and better manage the quality and consistency of their food service operations. For more information, visit CrunchTime!'s web site at http://www.crunchtime.com .
About Joe's Crab Shack:
Joe's Crab Shack serves a varied menu that includes crab, seafood, salads, burgers and sandwiches, steaks, chicken, pasta and a wide assortment of beverages in a carefree, beach and waterside atmosphere. JCS Holdings, Inc. purchased the Joe's Crab Shack concept in late 2006. For more information about Joe's Crab Shack, visit: http://www.joescrabshack.com .
Contact:
Karen Kipman
Marketing Manager
Phone: (617) 567-5228 x-259
Email: kkipman@crunchtime.com
###