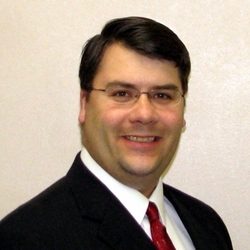 All of the resume writing techniques I teach are based on research we have conducted. In 2008 and 2009, we conducted resume benchmarking surveys, where we reviewed and assessed hundred of resumes. These studies identified common mistakes most job seekers make and the techniques that make a job seeker successful
Waynesboro, VA (Vocus) July 20, 2009
An effective resume is a necessity for job seekers in today's economy, but many job seekers struggle to write a resume that produces results. The "Resume Writing Basics " webinar will teach job seekers the reasons why some resumes lead to interviews while others are continually skipped over.
The webinar makes it easy for job seekers to attend, no matter where they are. The class will be broadcast online, and a job seeker only needs to register in advance to watch right from their computer. They can call into a conference call number to hear the audio, or listen through the speakers on their computer. The webinar will give attendees the opportunity to type in questions during the presentation and the instructor will answer as many as possible at the end.
"All of the resume writing techniques I teach are based on research we have conducted. In 2008 and 2009, we conducted resume benchmarking surveys, where we reviewed and assessed hundred of resumes. These studies identified common mistakes most job seekers make and the techniques that make a job seeker successful," says Gary Capone, Vice President of Palladian International and the instructor for the "Resume Writing Basics " webinar.
The webinar will provide the basics of resume writing in this one-hour session. The class will cover the following topics:

The Purpose of a Resume
How Hiring Managers Assess Resumes
Content: What to Include in a Resume
Choosing the Right Resume Length
Choosing the Right Resume Structure
How to Stand Out By Including Accomplishments
How to Customize a Resume
How to Review a Resume
Each topic will include specific and straight forward instructions along with an explanation for why the techniques are effective. The webinar starts with the basics and will benefit individuals who have never written a resume, as well as others who need to update an old resume.
Gary Capone, co-owner of Palladian International, LLC, an executive recruiting firm specializing in manufacturing, distribution and defense industries, will teach "Resume Writing Basics" in a webinar on July 27th at 11AM EDT.
To sign up for the webinar or learn more about this class, go to http://www.palladiancr.com/webinars
About Gary Capone
Gary co-founded Palladian International, LLC in 2005. He implemented the resume writing and interview prep programs Palladian now offers. In 2009, he published the book "Power Up Your Job Search: A Modern Approach to Interview Preparation." Gary is the primary author the Palladian Career Resources Blog, with over 300 articles published. Prior to Palladian, Gary worked at Target Corp., Raymond James, Kforce and Newell-Rubbermaid. Gary is a graduate of the University of Pennsylvania where he earned a Bachelor's Degree in Mechanical Engineering and a Bachelor's Degree in Economics from Wharton School of Business.
About Palladian International, LLC
Palladian International specializes in helping job seekers stand out from their competition. We offer a comprehensive selection of resume writing services and interview preparation coaching. Separate from our coaching services, Palladian provides executive search services to a select client base in the manufacturing, distribution and defense industries. Visit Palladian at http://www.palladiancr.com or read our blog at http://blog.palladiancr.com.
Contact:
Gary W. Capone
Vice President
Palladian International, LLC
866-766-8447
# # #