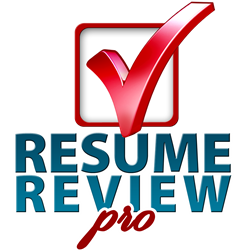 Your resume can look fantastic at first glance, but if it doesn't get you interviews, it's worthless
Gunter, Texas (PRWEB) January 09, 2013
Look at a Resume. Would the resume earn an "A" or an "F"? That's the question asked and answered by Career Confidential's brand-new Resume Review Pro App for iPhones and iPads. The app does not cost anything to download. See app details as well as how to get it here: http://resumereviewproapp.com/
The app consists of 3 videos of nationally-known Career Coach Peggy McKee. In the videos, McKee talks about 10 essential elements of a great resume. For each element, McKee teaches what mistakes would earn a resume a "F", and how to improve that element to make it an "A+" resume. The concept is that "F" resumes don't get calls from employers for interviews…but "A" resumes do.
Peggy McKee is the CEO of Career Confidential, a comprehensive online job search and interview resource offering tools, tips, and advice for the job seeker.
McKee believes that the resume is first and foremost a marketing document for the person in a job search. Its only job is to get interviews. If it doesn't get interviews, it needs to be rewritten.
According to McKee, "Most job seekers write their resume as a job history, and fail to use it to market themselves as a product in the job search. But they are a product, and the hiring manager, or potential employer, is their 'customer.' Job seekers typically don't present their history in a way that gets attention and interest from those employers."
In the app, McKee explains extensively about the key critical details involved in creating an interview-winning resume, starting with formatting, structure, and length. Job seekers commonly make several mistakes in these basic areas that get their resumes tossed aside before employers even get to the relevant job history. Once those details are taken care of, McKee teaches about the more substantial parts of the resume: objective statements, quantified accomplishments, and what to do with your references.
"A resume can look fantastic at first glance, but if it doesn't get any interviews, it's worthless," says McKee. "But it's pretty easy to turn a resume into a marketing document that gets many interviews. Consider skills and accomplishments in a different way than maybe you have before, and present those accomplishments powerfully. All that is needed is a guideline to show you how to do that. That's what this app does."
The app aims to teach job seekers how to objectively look at their resumes and evaluate them for "marketability." Making a resume "sell" the candidate as a qualified candidate is what turns a resume from a "F" to an "A."
The Resume Review Pro app can also be found on Apple's iTunes store: https://itunes.apple.com/us/app/resume-review-pro/id554676804?ls=1&mt=8
# # #
Career Confidential is a rapidly growing job search training company based in Texas that specializes in providing job seekers with powerful and customizable tools and techniques to get the jobs they want fast.
Since nationally-recognized recruiting and job search experts Peggy McKee (CEO) and Carl Chapman (CTO) founded Career Confidential in 2009, Career Confidential has grown from one product, the 30/60/90-Day Business Plan, to more than 30 products to guide candidates through every step of the job search.
Career Confidential helps job seekers worldwide. If you would like more information about this topic, or to schedule a coaching session, please call Peggy McKee toll-free at 1-800-691-2562 or e-mail Peggy at Peggy(at)CareerConfidential(dot)com.