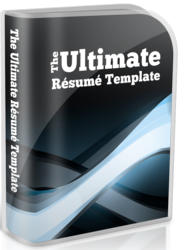 Using a quality resume template is a make or break point for getting an interview
Los Angeles, California (PRWEB) April 09, 2013
Having a resume template for a job search is an essential part of landing an interview in today's competitive job market, and the team at DreamJobGuru.com has just made searching for a job easier with new tools to build a resume.
With millions of Americans out of work, never before has it been more important to make a good first impression to potential employers. When jobs are posted online, 500 to 1000 resumes are submitted for consideration, so standing out from the crowd isn't easy.
Using resume samples that were found on the internet is risky because if candidates want to build a resume that makes a good first impression, then the resume should be designed by a professional who understands what's happening behind the scenes.
Many job seekers, for example, still use an objective statement, which is widely considered outdated by recruiters, headhunters and human resource managers. Not only are objective statements usually very generic, but candidates can easily disqualify themselves from the best jobs by inadvertently listing something the employer isn't looking for.
Resume writing services are a useful tool for job seekers who want a more professional approach to their job search because even the most professionally designed resume templates can have limitations. Essentially, there is no one and perfect format that can be followed. Just like a cover letter, a resume needs to be specific to the job being applied for.
Many candidates who have been looking for work on job search sites may blame the bad job market for their lack of interviews, and that methodology is flawed. The fact is that employers are hiring, but the best person isn't hired for the job – the one that markets themselves the best does. The bottom line: having a professional resume is the make-or-break factor that determines a candidate's eligibility for getting the interview, and ultimately landing the job.
The Ultimate Resume Template & Job Search Kit offered by the Dream Job Guru has the best of both worlds for job seekers. Not only does it contain a professional resume writing tutorial, but also includes videos from a headhunter with insider tips to impressing recruiters and human resource managers. For more information about how to write a resume, visit http://www.resume.dreamjobguru.com.