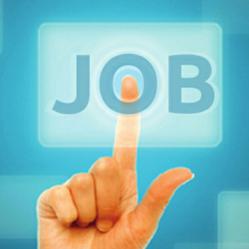 San Francisco, CA (PRWEB) March 31, 2012
Biz Cloud Computing and Coit Group offer the following resume tips to enable job seekers that are considering applying to open requisitions on BizCloud job board. These tips and advice are based on industry best practices for securing the next cloud opportunity.
The tips below present six ways to write and improve resumes in an effort to optimize them for today's machine and human audiences. In recent years, the means by which staffing firms and HR departments have managed hiring and candidate sourcing has changed drastically. With the rise of tools such as Monster, Dice and applicant tracking systems the manner in which resumes are filtered and found is no longer as simple as emailing a resume to an HR professional. Because of this shift, there is a need for candidates to write resumes for two audiences: Machine search engines and human staffing experts. These tips will outline the six best ways to implement resume optimization and increase a candidate's chance of getting noticed.
The following tips indicate some best practices for resume optimization:
1. Determine Keywords. If a resume does not contain the keywords that a hiring manager is using to search his applicant databases or online job boards, then the chances of that candidate's resume being seen become extremely low. The first step in resume optimization is to determine keywords. What is the best way to determine keywords? Job descriptions are typically search engine optimized themselves and contain the keywords that the hiring manager will be using to perform her search. Therefore, an examination of the search engine optimized job description will show a candidate exactly which keywords that she should use to make her resume appear at the top of the hiring manager's search.
2. Start with Relevant Skills. Once the Keywords for resume optimization have been determined, it is crucial to understand the best place to put them to increase search relevance. The location of the keywords in the resume will affect its ranking on any searchable database. There are a number of places that a candidate should place her keywords. The first place is at the very beginning of the resume, just after the header (which should contain the applicant's name and contact details). Depending on the type of role that the resume is being tailored for, the keywords can either be placed in a list under a "Relevant Skills" section or they can be woven in to a short "Summary" paragraph. Either way, it is crucial to put as many relevant skill keywords as early as possible to get the most out of resume optimization. The second place to put relevant skill keywords is after every job in which that skill has been used. This not only increases search relevance, but helps the hiring manager get a stronger sense for the candidate's abilities with each of the skills that he is searching for.
3. Straight Forward Formatting. With the advent of applicant tracking systems, automated resume parcing and web-based applications a resume gets reformatted and moved a number of times before it's seen by an HR professional. If a resume contains any tables, graphs or charts the formatting can change drastically by the time it is seen by a hiring manager; this change will almost certainly be for the worst. It is advisable to keep these types of unnecessary additions out to best optimize resumes. Additionally, a properly optimized resume is written as a standard MS Word file, as opposed to a PDF. This is due to the fact that most machine-based applicant tracking and search systems are designed around MS Word files thereby causing other file types to look unreadable by the time it is finally seen by the hiring manager.
4. Repeat Keywords. Not only does placement of keywords affect a resume's search ranking, but so does frequency of keywords. For that reason it is advisable to repeat keywords as much as possible, within reason. If relevant skill keywords are being under used, then the resume will not rise to the top of a candidate search nor will it seem relevant to a hiring manager if it is ever read. On the other hand, if keywords are being overused, then resume search engines may flag them as 'keyword stuffing'. This will lower its ranking in the search, decrease its likelihood of being seen and, if seen, read strange and repetitive to a hiring manager. A properly optimized resume repeats the relevant skill keywords a number of times, yet avoids the practice of 'keyword stuffing.'
5. Update Weekly. The date that a resume was placed into an online database also affects its ranking. Newly added resumes will naturally start out with a higher ranking over a similar older one and older resumes will slowly sift to the bottom of the list. To avoid letting a strong resume fall behind the newly posted ones and optimize its chances of being reviewed by a hiring manger, it is critical to update and resubmit it weekly so that it stays on top of the resume search rankings.
6. Find the Balance. The goal of resume optimization is to make a candidate's resume as readily searchable and relevant as possible in light of the technological advancements that have changed the way in which companies search for future employees. But once a resume makes it to the #1 spot in a search, it still must look good and be readable by the hiring manager. In this respect, it is crucial to find the balance between producing a document that has been optimized to work smoothly within a machine search and writing a resume the will show a hiring manager the candidate's potential for success.
About Coit Group:
For over a decade, the Coit Group has been working hand in hand with the founders, investors, board members, and hiring managers who have selected us as their business partners. We have learned that the only way to help develop a successful company is to build a winning team. Building the winning team requires more than just hiring talented people. It means hiring people who will work well together.
The Coit Group's screening process takes into account the culture and management styles of each of our clients, so we can bring together not only the best available talent, but talent that can work together to achieve the overall goals. It is our goal to identify and hire the perfect candidate to ensure the achievement of our client's success.
Our team has led us to our recognition as one of the top recruiting companies in the Bay Area, receiving many honors including "Bay Area's Top 100 Fastest Growing Companies."
About BizCloud® Network:
BizCloud Network is a technology media company with a strong focus on delivering top industry news and producing reviews of Web, Mobile, Digital and Cloud Computing products and services. The site offers insights into rapidly-developing world of Cloud Computing and its connection to modern business. BizCloud Network sees the tremendous value of implementing innovative technologies to enhance business processes and its team of expert writers accordingly creates the content that speaks to its target audience of business and IT professionals and decision makers.
BizCloud Network has a strong fan base and a growing number of followers on major Social Media Sites, including Twitter, Facebook, LinkedIn, and Google+. It was founded in 2007 as a Media Branch of BizCloud, a leading cloud computing and SaaS service provider. The company is based in San Francisco, California, and has offices in Europe and Asia.
About BizCloud®:
Based in San Francisco, California, with offices in Europe and Asia, BizCloud® (bizcloud.net) is focused on technology and cloud innovations to assist businesses. BizCloud has mastered the art of integrated delivery alliances of cloud computing infrastructure, BPM platforms, business applications and service delivery organizations to deliver large inclusive customer outcomes for business owners. These Cloud Integrated delivery alliances cover Sales, Marketing, Operations and Engineering solutions customized to individual business needs. BizCloud utilizes the best breed of cloud computing and Software as a Service (SaaS) products allowing us to pass the savings on to our clients.