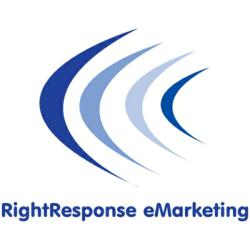 We want to help position these fathers for success by creating an impressive resume that will, hopefully, lead to an interview and employment.
Clarksville, TN (PRWEB) May 31, 2013
Now through June 17, online marketing and copywriting firm RightResponse eMarketing is offering to lightly edit one-page resumes of select unemployed fathers free of charge. To qualify, the participant simply must be the father of an underage child and already have a completed resume.
With the national unemployment rate still hovering above 7 percent, many dads are struggling to find work to support their families," said Founder Tracy Barbour. "We want to help position these fathers for success by creating an impressive resume that will, hopefully, lead to an interview and employment."
The resume editing offer—a $50 value—is being made in commemoration of the upcoming Father's Day holiday. It is also gives Barbour a way to honor her beloved late father, Clifford Griffith, as well as give something back to the community at large. The offer is available to the first 10 eligible fathers who request the editing service.
Under the offer, unemployed dads must email their fully-completed, one-page resume as an editable Microsoft Word document no later than June 17, 2013. (The honor system applies, so verification of fatherhood is not required.) RightResponse will review each resume and make light modifications to improve the style, flow, grammar and punctuation. In essence, the company will ensure the resume is error-free, attention-getting and effective. "A resume is a critical tool because it is often a job seeker's first and only chance to make a positive impression," Barbour said. "Our goal is to ensure their resume best highlights their skillsets, talent and experience."
RightResponse creates a wide variety of resumes to help job hunters put their best foot forward. The company customizes resumes for executive, professional, military, transitional and entry-level workers, as well as high school and college students. Its services include resumes crafted from scratch, resume rewriting from an existing resume, resume critique/analysis, matching cover letters, professional biographies and curriculum vitae.
In addition, RightResponse can apply keyword selection and placement tactics to enhance the effectiveness of resumes. As a certified emarketing firm, RightResponse has the ability to weave the right industry-specific keywords and other essential terms into the resume. This offers an important advantage, according to Barbour. "Since many resumes are scanned by computers, having the right keywords included can place a job applicant's resume at the top of the recruiter's pile," she said.
For more information about RightResponse eMarketing and its services, please visit http://www.rremarketing.com or call 931-436-0949.
About RightResponse eMarketing
Established in 1999, RightResponse eMarketing is a Clarksville, Tenn.-based firm that helps businesses capitalize on technology to broaden their reach, increase sales, reduce marketing costs and boost their profits. For individuals, RightResponse provides professional resumes, cover letters, biographies and profiles. RightResponse was founded by Tracy Barbour, who has a master's degree in business management, a bachelor's degree in communications/journalism, a certification in e-marketing and 23 years of marketing, advertising, public relations and copywriting experience in various industries. The company offers a variety of services, including emarketing/marketing consulting, copywriting for social media, press releases, web sites, ebrochures, business profiles, case studies, white papers, emails, and articles for newsletters, blogs and web sites. Its professional solutions are ideal for all types or organizations and individuals, including full-service marketing, advertising and PR firms; publishers/editors of online and print publications; government agencies and non-profit organizations; web site developers and graphic designers; entrepreneurs and independent professionals; and business professionals who want to enhance their career.
###