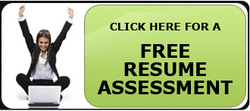 More than 20 million Americans are looking for a job this morning, and the last thing they need is bad advice, false guarantees and disastrous delays from resume writing firms
New York, NY (PRWEB) December 30, 2009
The "Dominate Your Job Search" blog from resume writing firm AlphaDogResumes.com is providing job seekers with realistic, honest resume, cover letter and job search advice. The blog is in response to both the tens of millions of unemployed Americans seeking resume and cover letter advice and the deceptive practices of some online resume services, according to Michael S. Speas, President of AlphaDog Resumes, Inc.
"More than 20 million Americans are looking for a job this morning, and the last thing they need is bad advice, false guarantees and disastrous delays from resume writing firms," says Speas. Speas writes the "Dominate Your Job Search" blog with the goal of providing real-world and truthful advice that can help job seekers write resumes and win interviews in a world of online job searches where 97% of resumes and cover letters are rejected. Most of the time, a job seeker gets no response at all to their resume or cover letter.
Speas points out that much of the "how to" resume advice found on the web is, in the best case, of little use and, in the worst case, deceptive. "We get calls from job seekers wondering how online resume services can offer "guarantees" of job offers or interviews. We tell the job seekers to read the fine print of those online resume writing services, " says Speas. He advises that such unrealistic promises can cost the job seeker money and, more importantly, time that would have been better spent on a realistic, efficient job search using a personalized resume and cover developed with one-on-one consultation with a reputable resume writing expert.
"The last thing a job seeker needs right now is extended delays in finding a job," cautions Speas. He argues that job seekers should carefully evaluate each resume writing firm they consider hiring in their job searches. "Call the resume writing firm and speak to a real person. Also, read the resume service web sites very carefully," he suggests. Speas and AlphaDog Resumes offer a simple 100% satisfaction guarantee: if the job seeker is not satisfied with their resume package for any reason, the firm will re-write that package for free.
"No one can assure someone that they will get a job or a real interview in this economy," says Speas. "A good resume service should offer practical advice and the best resume possible, not false promises," Speas points out. For example, many of the resume service "guarantees" have a disclaimer saying that any email response to a resume posted online constitutes an "interview." Spam emails are counted as an interview by such firms, thus negating the guarantee.
AlphaDogResumes.com customizes and individualizes three different types of packages of resumes, cover letters and references lists, together with an a la carte menu of additional services and products (such as resume review and custom documents such as lists of references, cover letters, etc.) to fit a variety of budgets and for any industry and experience level. AlphaDog Resumes also customizes job applications for job seekers when they find their "perfect job" openings and provides review and negotiation assistance for legal job offer letters and employment contracts.
Speas is a member of the National Resume Writers Association (NRWA) and the Professional Association of Resume Writers and Career Coaches (PARW/CC), the premier certification associations for the resume writing and career coaching professions.
The web site is currently offering $25 to anyone who refers a resume package client to the firm.
AlphaDog Resumes, Inc. offers one-on-one resume writing services. Michael S. Speas, President of the company, is a member of the National Resume Writers Association and the Professional Association of Resume Writers and Career Coaches. The company operates principally through a website, AlphaDogResumes.com; and its corporate tagline is "Dominate your job search®." Visit the website for a free resume assessment, together with a free job search newsletter.
Media Contact:
Michael S. Speas
President
AlphaDogResumes.com
877-936-JOBS (5627)
Resumes (at) AlphaDogResumes (dot) com
###