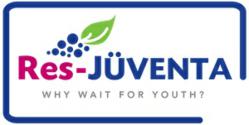 White Plains, NY (PRWEB) March 17, 2012
We all know it: Among people who enjoy wine, there seems to be a relatively strict division between red and white wine consumers. For one reason or other, we have a preference. In the USA many opt for white wine because it is more refreshing as it is typically served chilled. Unfortunately, however, white wine drinkers miss out on important benefits attributed to red wine, especially Spanish red wines.
How are red and white wines different anyway?
Red wine is more robust, more complex than white wines. White wines are generally light, crisp and fresh. While specific grape types are typically utilized to make red or white wine, few people are aware of the fact that the juice of most grapes is actually white. However, during the fermentation of white wine, the stems, seeds and grape skin are removed in order for the white color to be preserved. Unfortunately this also deprives white wine from tannins, pigments and most of all, resveratrol, which is a strong antioxidant concentrated in the grape skins, seeds and stems of the plant. "…there is good evidence that grape seed extract can help treat chronic venous insufficiency and edema. A study of healthy volunteers found that taking grape seed extract did substantially increase levels of antioxidants in their blood. Antioxidants are substances that destroy free radicals -- harmful compounds in the body that damage DNA (genetic material) and even cause cell death. Free radicals are believed to contribute to aging, as well as the development of a number of health problems, including heart disease and cancer."1
From the American Heart Association2: Alcohol intake from any type of alcoholic beverage appears to be beneficial, but some studies suggest that red wine confers additional health benefits. The regular drinking of red wine has been suggested as the explanation for the "French paradox," the relatively low incidence of coronary atherosclerosis in France as compared with other Western countries, despite the generally high intake of saturated fat in the French diet. Support for a more pronounced cardioprotective effect for red wine as compared with other alcoholic beverages first emerged from the Copenhagen City Heart Study, in which 13,285 men and women were observed for 12 years. The results from this study suggested that patients who drank wine had half the risk of dying from coronary heart disease or stroke as those who never drank wine. Those who drank beer and spirits did not experience this advantage. The additional benefit of red wine is supported further by an analysis of 13 studies involving 209,418 participants. This analysis showed a 32% risk reduction of atherosclerotic disease with red wine intake, which was greater than the 22% risk reduction for beer consumption. The chemical composition of red wine may contribute to its apparent benefit. A series of scientific studies suggest that the polyphenolic compounds in red wine, such as flavonoids and resveratrol, may play an active role in limiting the start and progression of atherosclerosis.
1- http://www.umm.edu/altmed/articles/grape-seed-000254.htm
2- http://circ.ahajournals.org/content/111/2/e10.full
However, in a new campaign announced by Yahüurs LLC, US distributor of Res-JÜVENTA white wine aficionados have been reassured that they will continue to be able to enjoy their wine while no longer being locked out of the benefits associated solely with red wine. The solution (pun intended): Add the contents of a capsule of Res-JÜVENTA to any bottle of white wine to convert it into Rhite Wine! Within seconds, not only will it convert the color to of your favored white wine into a ruby red, your Rhite Wine will now contain the equivalent of 1 to 1 ½ bottles of Spanish red wine's worth of resveratrol, polyphenols and anthocyanin. Urs Fischer, CEO of Yahüurs added: "While we typically prefer to recommend Res-JÜVENTA as a daily resveratrol dietary supplement to act as a 100% natural powerful antioxidant, we are very excited to offer white wine drinkers this terrific opportunity of Rhite Wine to come to par with the well-known benefits of Spanish red wine. In addition, the mere visual and novelty effect of converting a bottle of red wine into Rhite Wine in front of a group of friends or strangers in a bar is a priceless experience. Everything is right with Rhite Wine!"