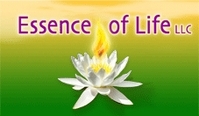 It's not just resveratrol by itself
Mount Kisco, NY (PRWEB) February 18, 2009
Few natural substances have generated as much excitement as resveratrol. It's been shown to increase the life spans of yeast, worms, fruit flies, and fish. In late 2006, researchers at Harvard Medical School and the National Institute on Aging created a stir when they published a study showing that mice fed a high-fat diet supplemented with resveratrol stayed just as healthy and active as mice eating a low-fat diet. The latest research, published June 3 in the online journal Public Library of Science One, found that resveratrol inhibited a full 92 percent of age-related gene changes in the heart!
JIVA™ Resveratrol, formulated by researcher, physician, and educator, Dr. Vijaya Nair, employs a patented and proprietary technology to combine resveratrol, quercetin, guggul and garlic to stop age-related genetic changes in the heart, inhibit inflammation of the cardiovascular system, preserve healthy cholesterol levels, and maintain healthy blood vessels. JIVA™ Resveratrol provides 300 mg of the natural substance in just two easy-to-swallow capsules--considerably more than could be obtained from consuming large quantities of wine.
"It's not just resveratrol by itself," explains Dr. Nair. "It's a combination of elements that supports cardiovascular health. You're looking at stopping age-related genetic changes in the heart with resveratrol. You're looking at inhibiting inflammation of the cardiovascular system with quercetin. You're looking at preserving healthy cholesterol levels with guggul. And you're looking at maintaining healthy blood vessels with garlic," adds Dr. Nair.
The idea to combine resveratrol with quercetin is also backed by science. Studies in human tissues indicate that resveratrol may work better when quercetin is added, because it keeps resveratrol unbound, which could improve its bioavailability.
JIVA™'s Resveratrol, along with seven other life enhancing JIVA™ supplements, is the result of over 10 years of study and research fermented foods, inducing wine and soy, and certain herbs and spices including Curcumin undertaken by Dr. Nair in collaboration with other distinguished scientists such highly regarded institutions such as M.D. Anderson Cancer Center at the University of Texas, Harvard University, Columbia University, St. Andrews in Scotland, and the Nelson R. Mandela School of Medicine in South Africa. Dr. Nair's work was so compelling it won a "Statement of Understanding and Recognition" from the National Cancer Institute, Office of Cancer Complementary and Alternative Medicine (OCCAM).
The target market for JIVA™ Resveratrol are health conscious individuals who are well aware of the benefits of nutritional and herbal formulation products, and who will use this product as a preventative to keep their hearts as healthy as possible, especially as they age. Dr. Nair cautions that although JIVA™ Resveratrol works as an excellent preventative, it will not cure someone who has experienced cardiac failure. See the newest Resveratrol research here.
JIVA™ supplements are available online at http://www.jivasupplements.org and at natural health stores, natural pharmacies, alternative health practitioners, and health spas. Marketing support for JIVA™ Resveratrol will be through promotions, trade shows, national and regional media campaigns, consumer advertising, and in-store demos. For more information on Essence of Life or the JIVA product line, visit their website or email tara (at) jivasupplements (dot) org.
###