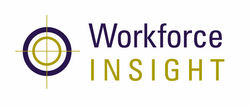 I'm proud to have a strategic role in defining how retailers can improve the value they deliver to customers, employees and shareholders in one of the most demanding periods to date.
Denver, CO (PRWEB) January 6, 2009
Workforce Insight today announced the appointment of Scott Knaul to deliver retail strategic advisory services to some of the most well known retail organizations in the U.S. as they deploy strategies to optimize people, processes and technology to compete in today's challenging climate.
With a career that spans 15 years marked by progressive leadership in retail operations, Scott has been recognized for a host of breakthrough initiatives during his tenure with major retailers including JC Penney, Federated Department Stores, Victoria's Secret and Ann Taylor. Scott has been acclaimed for his visionary oversight and leadership success in the implementation of Ann Taylor's workforce management program at 950 stores, and the efficient rollout of a new operating platform for Victoria's Secret at more than 1,000 sites.
"Scott's reputation for integrity and success has been marked by razor sharp focus on yielding measurable results from initiatives that streamline operations and improve profitability," said Don Giffels, Managing Partner for Workforce Insight. "Scott is widely known among clients and partners for his passionate dedication and ability to mobilize energy to bring about positive change. We are excited to expand on our shared commitment to helping businesses yield superior results from investments in labor and technology."
Scott will share responsibility with the company's senior retail leadership in the successful execution and delivery of workforce management consulting and implementation services, including timekeeping, labor scheduling, change management and business intelligence. His deep expertise in retail operations, workforce transformation and process re-engineering aligns with Workforce Insight's approach to delivering practical solutions, without over-analysis and waste.
"Workforce Insight brings an honest, straightforward approach that blends best practice success with solid retail expertise. They've earned a reputation for effective consulting, without the fluff. The entire company understands that people and time are among the most valuable, but limited resources for retailers, and that workforce management systems can only be effective when truly aligned with business needs," said Scott. "I'm proud to have a strategic role in defining how retailers can improve the value they deliver to customers, employees and shareholders in one of the most demanding periods to date."
In addition to his leadership success in Store Operations, Scott has been a buyer, planner, warehouse manager, store manager and district manager, yielding deep sensitivity to the unique and varied challenges faced throughout retail organizations. Scott has been consistently recognized as a thought leader and innovator, demonstrated through his role as leader of the RedPrairie Workforce Management User group, where as a discerning customer he helped RedPrairie refine and strengthen their retail workforce management solution."
"Scott has tremendous knowledge, energy and initiative. He understands retail operations at a deep level and has a rare ability to work cross functionally to yield effective, high-impact change. His ability to organize and motivate large groups of people is impressive and his passion for delivering a consistent, quality customer experience through improved workforce management is infectious," said Pete Reilly, VP of Retail Sales, Americas, RedPrairie Corporation.
Scott, along with other leaders from Workforce Insight's Retail Strategic Services Team will be on site next week at the NRF 98th Annual Convention & EXPO in New York (Jan 11-14, 2009) where they will be joined by customers, retailers and industry experts as they field questions to help retailers chart the course for success in challenging times. Scott and other retail advisors will also be available at Booth #218 to expand on the insights conveyed in their recently published White Paper titled ''Dynamic Forecasting in Challenging Times''. The white paper outlines important components that retailers can address today to produce realistic forecasts in unpredictable times and is available for download at Retail Workforce Management: White Papers. More information about next week's retail conference can be found at the NRF Annual Convention Site.
About Workforce Insight, Inc.:
Workforce Insight, Inc. is the leading provider of strategic workforce management consulting and implementation services, committed to helping global enterprises leverage technology to enhance and preserve their most valuable asset -- their people. Workforce Insight has been recognized in the human resource marketplace as the difference between a standard that relies on technology alone and optimal results that are only achieved through the hands-on stewardship, insight and expertise of industry visionaries and consultants. For more information about Workforce Insight, call 800.394.5516 or visit Workforce Insight.
# # #