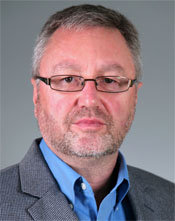 Brickstream's recent financial results, combined with their strategy for the near and distant future, made us eager to play a role in their continued growth
Atlanta, GA (PRWEB) October 05, 2012
Brickstream Corporation is pleased to announce that it has raised $4 million in growth funding from Eastward Capital. The capital will be used to scale growth globally, which includes expanding the supply chain, research and development investments, and sales and marketing resources.
Brickstream is a leading provider of real-time customer behavior analytics and in-store monitoring technology. The company has experienced five consecutive years of rapid organic growth, and revenues rose over 100% in the first half of 2012 alone. "This capital injection ensures that Brickstream can continue to invest in aggressive growth for the foreseeable future" said Steve Jeffery, CEO, Brickstream.
Since October 2011, Brickstream's employee count has more than doubled; it has opened offices in Germany and Singapore, and continues to expand its global partner network.
"We had aggressive bids from 7 different firms who were interested in funding Brickstream, and Eastward was, both qualitatively and quantitatively, our unanimous choice for lender," said Paul Williams, CFO, Brickstream. "Their willingness to work with us not only helps enable our vision for growth, but is a vote of confidence in our ability to achieve it."
"Brickstream's recent financial results, combined with their strategy for the near and distant future, made us eager to play a role in their continued growth," explained Tim O'Loughlin, Director of Eastward Capital, who was instrumental in helping Brickstream secure the funding.
ABOUT EASTWARD CAPITAL PARTNERS
Eastward Capital Partners is a leading provider of venture debt and equity financing to technology companies backed by top-tier venture capital firms. Eastward works with portfolio companies to provide flexible equity sensitive solutions to their financing needs. Since 1994, the company has been making investments in the Information Technology, Communications, Alternative Energy/Clean Technology and Healthcare sectors. Eastward works with companies and their venture sponsors who have the potential to be market leaders in their industry categories. Having worked with many companies from their initial stages, Eastward has the experience, diverse network, and long-term view necessary to add value in its relationships with portfolio companies. For more information, visit their website at http://www.eastwardcp.com
ABOUT BRICKSTREAM
Brickstream® is the leader in real-time people counting, queue management, and in-store monitoring solutions. Using discreet, at-the-edge, 3D video appliances and the patented BehaviorIQ™ platform, Brickstream solutions capture, transform and analyze highly accurate customer activity data for sales conversion, customer service, and labor optimization. Leading retailers, retail banks, and other brick-and-mortar outlets use Brickstream's intuitive interfaces and predictive capabilities to improve the customer experience and drive business growth through more effective service, marketing and sales strategies. Brickstream's customers achieve early, and significant, return on investment thanks to flexible deployment models, remote management services, and a low total cost of ownership.
Headquartered in Atlanta, USA, Brickstream has more than 25000 appliances installed worldwide, a global network of partners, and regional offices in Europe and Asia. The company is privately held, with backing from Columbia Capital, Mohr Davidow Ventures and RBC Technology Ventures.
For more information visit Brickstream's website at http://www.brickstream.com or on twitter @brickstream