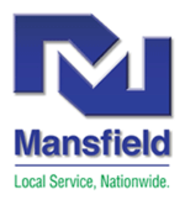 We're in a great position now to give the retail sector the specialized support it deserves.
Gainesville, GA (PRWEB) February 19, 2008
Mansfield Oil, the $2.6 billion dollar national fuel supply, distribution and logistics company, today announced that it has added three key executives to its Retail Sales and Operations management team. The addition of Rick Cosmer, Bo Bearden, and Ted Roccagli signals Mansfield's plan to substantially enhance services to convenience stores, grocery stores, marinas and other fuel retailers.
At a time when many of the major oil companies are pulling out of direct service to convenience stores and small retailers, Mansfield hopes to fill the service gap and expand support to what it sees as an important customer base. "We want to send a strong message to convenience stores nationwide that Mansfield is ready to help them grow their businesses like no one else," says Doug Haugh, Executive Vice President of Business Development. "We have a direct line of communication between the convenience store and the customer service representative, and we can offer a world of marketing support. We're also able to advise them on how to supply alternative fuels and how to keep up with the latest environmental issues and political ramifications in the retail fuel business."
Ranked by Forbes as the 136th largest privately held company in the country, Mansfield has been supporting convenience stores with motor fuels for over three and a half decades of the company's 50-year history. Currently it serves 512 traditional c-stores, HVR's, retail marinas, and gas stations on military bases. Mansfield maintains branding relationships with many major brands of fuel, including BP, Citgo, Chevron, Crown, Marathon, Texaco, and Conoco-Phillips and also distributes its own proprietary label brand, Solo. Mansfield also offers some of the most competitive credit card programs in the industry and continues to be an industry leader in retail fuel program technology.
The new additions to Mansfield's management team have hands-on experience running successful convenience store operations.
Rick Cosmer, recently named Mansfield's Vice President of Retail Sales and Operations, began his career in the oil industry in 1977 with Union 76. During his tenure there he advanced from company operations for retail service stations to Director of Sales for Automotive Services and Sales for the Western U.S. When the company was purchased by Tosco Marketing Company in 1997, Cosmer assumed the position of Vice President Automotive Services and Car Washes for the United States. This position included responsibility for all automotive marketing strategies and programs to 2700 retail locations. As an independent consultant he worked with Phillips Petroleum in car washing and automotive services and advised with car wash manufacturing and chemical companies on new product introduction, sales force management and strategic planning. Before joining Mansfield he served as Senior Sales Manager with Valero Energy Company.
Mansfield has tapped James M. (Bo) Bearden for Director of Retail Marketing. Since 1979, Bearden's career has centered on helping convenience retail locations create greater market penetration and sales. Under his leadership, companies have experienced double-digit growth in petroleum sales. Having bought, sold, owned and operated three convenience stores, Bo brings valuable direct knowledge of the daily challenges these stores face.
Ted Roccagli, new Mansfield Territory Marketing Manager, has held a variety of leadership positions in the convenience store business, including Division Director over 54 stores and 9 subway stores for The Pantry, Inc., and division manager for 56 Country Cupboard stores. Ted has also owned and operated eleven convenience stores, flying under CITGO, Conoco, Shell, and Texaco brand flags. He knows first hand what it takes to build a billion dollar business and is leveraging his knowledge on behalf of Mansfield's convenience store and retail customers.
Mansfield's President and Chief Operating Officer, J. Alexander sees the new management additions as bringing important added value to both Mansfield and the convenience store customer base. "We've really gained a lot of depth and experience with these three," says Alexander. "We're in a great position now to give the retail sector the specialized support it deserves."
About Mansfield
Mansfield is a fuel supply, distribution and logistics company focused on improving efficiencies in the downstream petroleum supply chain. The company delivers motor fuels nationwide to commercial, industrial, government and retail customers. In November of 2007 Mansfield Oil Company was ranked by Forbes as the 136th largest privately held company in the US with revenues of $2.6 Billion and sales growth of 25% in fiscal 2007. The company is headquartered in Gainesville, Georgia. Additional information is available at http://www.mansfieldoil.com.
###