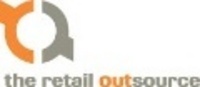 MIAMI (PRWEB) January 3, 2008
The Retail Outsource provides maximum flexibility by completing either a full-scale retail roll-out or any individual projects necessary to move store openings and on-going operations forward.
Brett Beveridge, president and CEO of The Retail Outsource, said, "We are retail people. That's why we have successfully managed the start-up, growth and operations of retail stores from a small number to over 1,000 nationwide. If the retail venture simply wants us to scout and recommend new sites in the best markets for them, we're experts in finding them, with alternate options. But if they want a complete retail management outsource solution, then we'll deliver a comprehensive retail chain, ready to open and run optimally. But systems only work because people make them work. Experience is king when it comes to retail start-ups. Our executive management team has held senior positions or has served as consultants to many of America's top retail chains."
With the seasoned experience and extensive resource network of the Company's retail professionals, The Retail Outsource can respond as quickly as necessary to each request. The Company's in-house and external resources can handle all aspects of retail openings and management, including concept development, retail real estate site selections, recruiting, staffing, retail training, systems deployment, retail IT support, store integrity, retail merchandising, store openings, advertising, retail on-site sales force automation, on-going operational management and Mobile Insight (data gathering and timely reports).
With whatever part of the retail roll-out The Retail Outsource completes, the end result allows the venture operator to focus on the core business: increasing sales and making a profit. With the right outsource partner, a major advantage to outsourcing for the venture operator allows access to additional external resources, talent, and experience and Best in Class business practices. These resources, dedicated to the Company, can be quickly integrated into the work performances on a nationwide basis. By outsourcing to The Retail Outsource, the venture avoids having to hire extra personnel internally, often resulting in lower overhead costs.
About The Retail Outsource
The Retail Outsource (formerly Connectus) offers retail ventures maximum flexibility with outsource solutions to open, staff and run multi-location retail stores, or the Company will consult with or complete any individual project that is necessary to open and manage the venture. The experienced professionals at The Retail Outsource are retail people, with over 1,000 stores nationwide opened and running successfully.