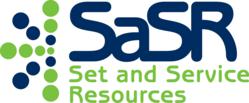 We have learned a lot over the past years on how to attract the best talent in retail. Our focus on the retail industry is and will be what sets us apart from others.
(PRWEB) October 18, 2012
Set and Service Resources recently celebrated its 200,000th profile created in its applicant pool of Retail and Retail Service associates. With the huge SaSR applicant pool available, Clients are seeing their staffing requests fill quickly, many within the first few hours of being posted.
SaSR was formed in 2003 with just 254 associates as a niche staffing solution exclusively focused on the Retail Industry. Recently recognized by Staffing Industry Analysts as one of the 2012 Fastest Growing Staffing Firms, SaSR has seen its applicant pool double in size in the last 2 years. Set and Service Resources has grown to be the nation's most trusted provider of Staffing Solutions for the Retail Industry.
"I am proud to be a part of this great organization" said CEO Erik Hanvey. "We have learned a lot over the past years on how to attract the best talent in retail. Our focus on the retail industry is and will be what sets us apart from others."
About Set and Service Resources
Set and Service Resources is a leading provider of retail staffing services in the US. We provide temporary labor and permanent placements for Merchandisers, Installers, Project Managers, Sales Associates, Store Managers, Event Marketers and Demonstrators. Set and Service Resources has a national database active jobs seekers local to your retail locations and has filled over 170,000 retail jobs. For more information about SASR's service offerings, contact David Petrovich at (919) 741-5642 or email at dpetrovich (at) sasrlink (dot) com. Visit us on the web at http://www.sasrlink.com