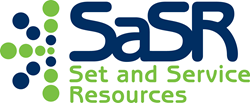 The World Alliance Conference has been a great venue to meet some of the top professionals in our industry.
Raleigh, NC (PRWEB) April 17, 2014
Set and Service Resources (SaSR) will exhibit at the World Alliance for Retail Excellence & Standards 2014 Retail Merchandising and Marketing Conference in San Antonio, Texas from April 26-29, 2014. This annual conference offers an opportunity to meet top industry leaders focused on retail service and to gather relevant information regarding industry trends and innovations. Set and Service Resources will have a booth to discuss and present their retail staffing services including temporary labor, permanent placement, and workforce management systems.
"The World Alliance Conference has been a great venue to meet some of the top professionals in our industry," said CEO Erik Hanvey. "We have established key partnerships through our past attendance and look forward to a great event this year."
Please stop by the World Alliance RMMC Booth #36 and say hello!
About Set and Service Resources
Set and Service Resources is a leading provider of retail staffing services in the US. We provide temporary labor and permanent placements for merchandisers, installers, project managers, sales associates, store managers, event marketers and demonstrators. Set and Service Resources has a national database of active jobs seekers local to your retail locations and has filled over 100,000 retail jobs. For more information about SASR's service offerings, contact David Petrovich at (919) 741-5642 or email at dpetrovich(at)sasrlink(dot)com. Visit us on the web at http://www.sasrlink.com.
About the World Alliance
The World Alliance is a global association, representing its members by providing a broad array of resources, innovative services, educational opportunities, and accreditation and certification processes that help its membership become more effective & efficient within the retail industry. The World Alliance members are as diverse as the retail industry itself, comprising merchandising service organizations (MSO), professional installation companies (PIC), event marketing and demonstration companies, and associate members who provide special products and services to the members to manage their day-to-day businesses. Visit them at http://www.worldalliance-retail.org/.