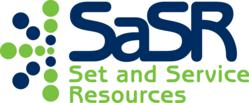 The jobs report is showing that our major categories of retail and restaurants are holding steady, if not experiencing a little growth
Raleigh, NC (PRWEB) July 17, 2012
Snagajob reported retail job ads placed in June 2012 on their Career Website saw a nationwide increase of 8% over May 2012. Employers added an additional 8600 jobs in June for a total of 109,525 job opportunities. States that saw the biggest increase in retail job ads were AL, AZ, DE, GA, KY, LA, MI, NM, NY, RI, TX and WV.
In a recent Snagajob poll of 300 hourly employers, almost two-thirds (64 percent) labeled themselves "optimistic" about hourly hiring in the second quarter. "The jobs report is showing that our major categories of retail and restaurants are holding steady, if not experiencing a little growth," said Rick Parker, senior vice president of marketing for Snagajob. "Therefore, despite some larger concerns about the job market, it's logical that our hiring managers are indicating that they're feeling good and plan to hire this quarter. We also know that some are still completing summer hiring needs, a positive factor affecting the second quarter."
See an interactive map or download the data here.
About Set and Service Resources
Set and Service Resources is a leading provider of retail staffing services in the US. We provide temporary labor and permanent placements for Merchandisers, Installers, Project Managers, Sales Associates, Store Managers, Event Marketers and Demonstrators. Set and Service Resources has a national database active jobs seekers local to your retail locations and has filled over 100,000 retail jobs. For more information about SASR's service offerings, contact David Petrovich at (919) 741-5642 or email at dpetrovich(at)sasrlink(dot)com. Visit us on the web at http://www.sasrlink.com
About Snagajob
Snagajob is the world's only company totally devoted to fulfilling the dreams of hourly workers and those who employ them. As hourly job specialists since 2000, Snagajob has grown to a community of more than 35 million hourly workers and a place where they can take advantage of nationwide job opportunities, professional networking and job-hunting advice. For more information, visit http://www.snagajob.com