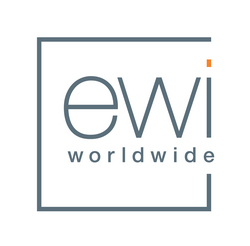 Creating the Intelligent Customer Experience
Livonia, MI (Vocus) November 10, 2010
EWI Worldwide, a global, live communications company announces its Vice President of Retail Innovation, Andrew Austin, as speaker at Customer Engagement Technology World, held at the Javits Convention Center in New York, Nov. 10-11, 2010. Austin will share his expertise during a "Creating the Intelligent Customer Experience" panel discussion, where he will be joined by Bradley Walker, CEO of Nanonation, and Neha Yellurkar, digital strategist for Hill Holliday.
The discussion will focus on helping companies achieve the next level of intelligent customer experience and interactions through analyzing customer needs, methods for satisfying them, identifying opportunities for adding technology to customer encounters, planning digital initiatives, and creating internal strategies for maximizing the business benefits of technology systems. The panelists will present best practices and successful strategies used to create digital applications that make a difference today and will resonate with consumers in the future.
"Too often, you see brands deploying technology to try to reduce costs rather than enhance the customer experience. The retail operations teams are focusing on the wrong side of the equation," Austin said. "This panel will feature input from both the agency and the brand side perspective to help attendees understand some successful technology implementations that exceed the shopper's expectations from a salesperson interaction at retail."
As Vice President of Retail Innovation at EWI Worldwide, Austin leads the development of retail technology for client programs and drives the company's continued commitment to deliver market-leading technology solutions across all phases of live communications including global exhibits and events. Austin has a decade of brand-side sales, marketing and operations experience in the wireless and consumer electronics industries. He has spearheaded a multitude of next generation initiatives through the development of smart customer-facing technologies, including the first worldwide launch of the award-winning Microsoft Surface within AT&T stores.
Customer Engagement Technology World (CETW), featuring KioskCom Self Service Expo and The Digital Signage Show, delivers strategic, marketing and technical business solutions for organizations focused on enhancing their customer engagement programs through digital media such as kiosks, digital signage, self-service, digital out-of-home/place based media, mobile technologies and other customer-facing technologies.
About EWI Worldwide
EWI Worldwide is a global, live communications company that creates community between brands and customers. EWI Worldwide develops strategic global programs for clients by integrating the unique capabilities and resources of its four service groups: Exhibit Works, Interior Works, Event Works and Studio Creative.
Boasting 31 years of experience, the company supports a diverse group of clients across multiple industries and has offices in Atlanta, Chicago, Detroit, Dusseldorf, Hamburg, Los Angeles, Milwaukee, Shanghai and Winston-Salem with strategic alliance partners worldwide.
For more information, visit http://www.ewiworldwide.com. To learn more about global programs for global brands, visit http://www.ewiworldwide.com/handled.
###