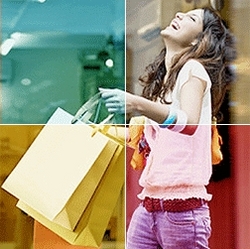 New York, NY (PRWEB) August 7, 2009
"Here are some good reasons to move on to the next generation of Retail Digital Signage
•Increasing the average sale per customer
•Optimizing inventory usage
•Driving impulse shopping tendencies
•Modifying on-site promotions on the fly
•Boosting return visits"
What Can An Advance Digital Signage Solution Do ?
The secret is in the software. An advance signage solution will include business intelligence software which integrated into the inventory software. This integration allows running highly intuitive marketing application that helps to boost sales from on-site customers while they are making their final purchasing decisions at the cash register. This is accomplished by displaying to the customer attractive visual images of targeted up-sell offers that match their original purchase.
Digital Signage Solution which combines LCD screens and business intelligence software enables to measure the effectiveness of specific promotions as well as enhance the look and feel of a retail store for increased return visits.
How does Odysii's Match & Go Digital Signage Solutions work?
The new generation of Oysii's Digital Signage Solutions hooks up directly to the cash register, analyzes each customer purchase to identify the best matching up-sell offer; an attractive visual image of the up-sell offer is then displayed to the clients on a customer-facing LCD screen. Analyses are based on predefined rules set up according to your business strategy.
In a clothing store for example, the system can be programmed to promote slow-moving items, to offer sweaters on rainy days or up-sell last season's fashion lines prior to the arrival of next season's lines. The matching offer is then displayed to the customers while they are at the cash register, immediately prior to the actual purchase.
Through this process the customers are exposed to a powerful marketing tool that provides high-impact, targeted marketing messages while the customers are making their purchasing decisions.
This kind of signage solutions provides superior customer experience by informing customers about new promotions, new arrivals in the store and other relevant information.
Digital Signage Solution Benefits:
By offering your customers the right product at the right time, Digital Signage Solution allows increasing average sale per customer. Odysii's interactive signage system presents customers with highly enticing visual images of products that complement those products they have already purchased. This visual image compels customers to purchase additional products as they feel they are getting a bargain. By offering customers products that complement their original purchase and conform to the marketing strategy, can immediately increase revenues across the board.
Odysii Match & Go solution optimizes inventory usage.
Promoting slow-moving products to free up valuable space in store and storage. Odysii's advanced digital signage solution allows to program rules into the system that will trigger messages promoting those items that are more difficult to sell. This smart solution will provide maximized control over the inventory usage, thereby enabling keeping the inventory stocked in the manner the best suits your business needs.
Business Intelligence Solution can drive impulse buying tendencies.
Compel customers to purchase additional, unplanned items by leveraging their impulse buying tendencies. Customers will be more likely to buy unplanned items on the spur of the moment if they are exposed to relevant up-sell offers while they are making their purchasing decisions.
Modify on-site promotions on the fly.
Osysii's signage solutions leverage changing circumstances like holidays, inventory stock or the weather. it's obvious that having the ability to instantly change promotions is much more effective than relying on outdated marketing methods like promotional window posters or pop-ups.
Boost return visits
Ensure that customers returning to establishment by enticing them with same day promotions and by making customers feel more appreciated, thereby creating an improved overall atmosphere in the branch. Advanced Digital Signage Solutions lend each retail store a sleek, modern feel and provides customers with a personal touch suited specifically to their tastes.
Please visit us at Odysii - Digital Signage
# # #