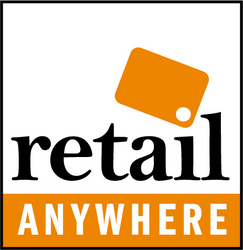 Retail Anywhere sounded like a perfect fit as they came highly recommended by others and had experience with pop-up retail
Atascadero, CA (Vocus) September 10, 2010
Retail Anywhere, a leading provider of point of sale (POS) and retail management systems for specialty retailers, today announced Elizabeth and James has selected Retail Anywhere as their POS solution provider for its pop-up shop during the Mercedes-Benz Fashion Week in New York City.
For one week only Elizabeth and James is opening a pop-up shop in NYC's West Village during New York's Fashion Week. This is the first time fashionistas will be able to shop the complete collection in person — women's ready-to-wear, jewelry, shoes and recently launched denim offshoot TEXTILE Elizabeth and James.
During Fashion's Night Out, Sept. 10th, Elizabeth and James designers will be on-site, ringing up customers with Retail Anywhere's easy-to-use POS software system. The pop-up shop will remain open from September 10th - September 16th located at 632 Hudson St. in NYC's West Village.
"We are thrilled to be providing Elizabeth and James with a retail POS solution for their first ever pop-up shop during Fashion Week," said Brenda Whisenhunt, Director of Marketing at Retail Anywhere. "Retail Anywhere solutions have recently been selected by other New York based fashion retailers so we are excited to have another great brand using our POS software and retail management system."
"Retail Anywhere sounded like a perfect fit as they came highly recommended by others and had experience with pop-up retail," said Jill Collage, President of Dualstar Entertainment Group. "It was that experience along with their ability to deliver a solution that could meet our time-line, budget, and functionality requirements that made Retail Anywhere the clear choice. We're looking forward to working with them during this great fashion event."
About Retail Anywhere
Retail Anywhere is a leader in delivering retail management systems for mid size retailers. With 25 years of experience and more than 30,000 POS installations, our software suite includes; POS, merchandising, inventory management, customer management, analytics, multi-store operations, warehouse management and integrated eCommerce. Certified ARTS Data Model conformant and leveraging Microsoft's .NET and SQL technologies, Retail Anywhere solutions provide the tools and insights retailers need to optimize operations and improve profitability while delivering an enhanced customer experience across all channels. For more information, please visit http://www.retailanywhere.com.
About Dualstar Entertainment Group
Dualstar Entertainment Group, founded in 1993 by Mary-Kate Olsen and Ashley Olsen, is a distinctive boutique global brand management company housing fashion labels The Row, Elizabeth and James and Olsenboye. Dualstar has offices in New York and Los Angeles.
Contact:
Kristen Walsh
Dualstar Entertainment Group, LLC
646.358.3883
###