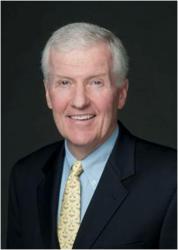 The opportunities in the Houston talent management and recruiting markets are unsurpassed anywhere in the world…Houston is an international economic engine and a magnet for top talent.
Houston, TX (PRWEB) May 01, 2012
Career Partners International – Houston appointed John F. Burke as senior vice president and partner responsible for the recruiting and search divisions of CPI Houston. In this role, John leads Performance Search Group, CPI Houston's contingency recruiting and contract labor division, and the newly established retained search division, a joint venture between CPI Houston and Kensington International, the Chicago-based partner of Career Partners International. In response to the growing need within organizations for high quality recruiting and placement services, CPI Houston partners with organizations and leaders to ensure the right candidates are considered for the right positions. With Mr. Burke's extensive operations and consulting experience, he brings the right combination of leadership and consulting expertise to continue the growth and expansion of CPI Houston's contingency and retained search groups.
Michael D. McKee, Managing Partner of Career Partners International – Houston, stated, "As one of the fastest growing talent markets in the US, meeting the talent acquisition challenges that organizations face in Houston requires business acumen and in-depth knowledge of industries, talent sources, and executive leadership needs. There is not a more qualified and experienced leader than John Burke to partner with our clients to address these needs."
Burke brings over 30 years of experience in sales, marketing and operations leadership to this role. Prior to joining CPI, Burke was General Manager of the Houston office for an international talent management consulting firm. During his tenure he increased annual revenues over 350% by introducing and promoting talent related services and products supporting the energy, oil and gas, logistics, manufacturing and retail industries. His multi-faceted career also includes extensive experience in the staffing arena as well as the flexible packaging and chemical products industries where he held positions ranging from account representative to COO and worked with key accounts such as Frito Lay, Nabisco, Philip Morris and Kraft.
Burke shared, "The opportunities in the Houston talent management and recruiting markets are unsurpassed anywhere in the world. As a leader in the energy and health care industries, as well as manufacturing, technology, and services, Houston is an international economic engine and a magnet for top talent. Career Partners International, as one of the fastest growing talent management consulting organization's in the world, has done an exceptional job in recent years of expanding their foot print, building their brand, and acquiring the resources essential to meet the demands of their global clients. Being a part of this exciting organization and contributing to the development of talent solutions in Houston and globally is exactly the challenge I need at this stage of my career."
Through Performance Search Group, CPI Houston has been very active in professional placement of candidates in Houston and internationally, especially within the energy, oil and gas, oil field services, engineering/construction and process industries. Kensington International, headquartered in Chicago, has been a leader in the retained search business for over 20 years with expertise serving many industry sectors including industrial, consumer, financial services, transportation and logistics, construction, and energy.
"As the demand for recruitment of senior leadership and technical talent expands in Houston, it is clear that the time is right to enter the retained search segment of the business," said McKee. "Kensington International, our Chicago-based CPI partner, has the established reputation and infrastructure in retained search necessary to immediately provide the quality of candidates and the caliber of service that is essential for our clients and supports our brand. We are proud to provide retained search services through the establishment of Kensington International – Houston."
Burke added, "As a preferred provider of recruiting solutions, both Performance Search Group and Kensington International - Houston collaborate with forward thinking companies to source the best candidates that fit their culture and position requirements for a competitive edge in the short and long term."
"We are pleased to support our client companies in the vital areas of retained and contingency search, as well as contract personnel," continued Burke. "Filling talent gaps at all levels of the organization, and especially when the knowledge and skills of experienced workers is needed to complement less experienced and younger employees, requires the full range of recruiting capabilities."
"Combining the resources of our CPI partner Kensington International, the formable leadership of John Burke, our experienced recruiters and market intelligence," emphasized McKee, "allows us to apply the latest employment trends and techniques for optimal results in matching the right candidates with the right companies. Sourcing and attracting top talent for our clients and utilizing best practices to maximize satisfaction for both candidate and client companies is ultimately based on our unwavering commitment to a relationship of trust and integrity."
About Career Partners International
Established in 1987, Career Partners International is one of the world's largest and most successful global providers of talent management solutions. Organizations of all sizes and industries turn to Career Partners International to successfully assess, engage, develop and transition talent using the expertise of over 1600 professionals in the areas of assessment, executive coaching, leadership development and outplacement. With more than 200 offices in over 35 countries around the world, Career Partners International assures that its clients have local experts in talent development, career management, executive coaching, outplacement and career transition services. Additional information can be found by visiting http://www.cpiworld.com.
About Career Partners International - Houston
CPI Houston has a 25-year track record of success in Houston and Austin facilitating talent management optimization. Their comprehensive services and internationally recognized products enhance their ability to meet the needs of client companies, positioning the firm as one of the leading talent management consulting practices in Houston and Austin. The Performance Search Group and Kensington International brands reflect a legacy recruiting organization committed to high quality placement results. For more information visit: http://www.cpihouston.com, http://www.kionline.com and http://www.performancesearchgroup.com.
CONTACT: Career Partners International - Houston
2000 Bering Dr., Suite 460
Houston, TX 77057
Sheryl Dawson, Executive Partner
sdawson(at)cpihouston(dot)com
CONTACT: Career Partners International
Kim Mills, Vice President
kim.mills(at)cpiworld(dot)com