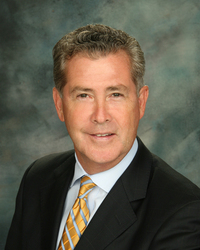 In my experience working with international Fortune 100 companies I have been able to help customers identify organizational talent needs and plan accordingly. My entrepreneurial background helps me relate to a broad range of executives and identify what organizations need in the area of leadership at different stages
Roswell, GA (PRWEB) August 19, 2008
CarterBaldwin Executive Search in Atlanta, a leading provider of retained executive search services for C-level professionals, today announced the appointment of Walt DeVault to partner. DeVault joins a team of experienced professionals focused on providing exceptional candidates for optimal organizational growth and long-term stability. Over the past five years the Atlanta executive search firm has worked with more than 100 client organizations in a wide variety of verticals.
DeVault comes to CarterBaldwin from a leading career transition firm where he served as Senior Vice President of Global Account Development. In this position he developed high level relationships among senior leaders in a wide array of Fortune 100 companies and prestigious global organizations. "Walt brings an expertise in building relationships that will expand our growing international practice," says Dave Sobocinski, Managing Partner at CarterBaldwin. "His skills and consulting experience will provide additional depth to our team and help us discover candidates globally for our clients."
In addition, DeVault's work in change management and leadership development offers CarterBaldwin's clients an exceptional understanding of the leadership skills that are needed for businesses to grow to the next level. For example, at a leading career transition firm, he was a founding member of a Global Accounts Team that generated revenue in excess of $20M annually. Prior to that he helped take a national sporting goods manufacturer through a very successful IPO while working to improve sales at a record pace and maintain an unprecedented 87% employee retention rate. He also nurtured and sold three successful start-up ventures during his 36 year business career.
"In my experience working with international Fortune 100 companies I have been able to help customers identify organizational talent needs and plan accordingly. My entrepreneurial background helps me relate to a broad range of executives and identify what organizations need in the area of leadership at different stages," says DeVault. "I look forward to using these experiences to assist CarterBaldwin clients find exactly the right executives for their unique situations, and through that, help them take their organizations to the next level."
About CarterBaldwin:
CarterBaldwin is a retained executive search firm in Atlanta managed by a partnership team with more than 50 years of combined experience. The company was named for the second year running to the prestigious Inc. 500 list of America's fastest growing privately held companies. CarterBaldwin's growing client roster includes firms such as Intercontinental Hotels Group (IHG), T-mobile, Newell Rubbermaid, and Comcast.
With extensive industry knowledge, a clear understanding of nuances in creating strong management teams, and a hands-on approach, CarterBaldwin stands as a leader in the executive search industry. Additional information is available at http://www.carterbaldwin.com.
###